Jeannie Mai is the new host of "How Do I Look?," the Style Network's hit makeover series. Along with a new host, the show is getting a makeover of its own with a new look and a new loft. Some of the new features on the show to look for include the Eww Tube, the two way mirror, the sacrificial table, and the turn-style. The new season of "How Do I Look?" premieres Thursday, July 23, at 9/8c. If you want to be on the show or know some who should, you can be on the show here.
Jeannie Mai is no stranger to hosting fashion shows. Late last year she hosted
Dude, Where's Your Style?
How Do I Look? hosted by Jeannie Mai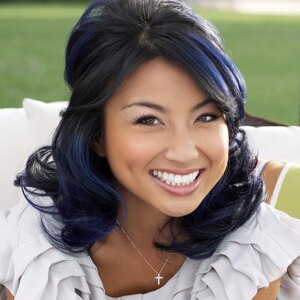 More about Jeannie Mai
Jeannie Mai launched her career as a successful celebrity stylist, with a roster of clients including Christina Aguilera, Alicia Keys and Rosario Dawson. It wasn't long before the entertainment world noticed her work, and she snagged a position as the spunky, fashionable host on Stir, an Asian-American magazine-style show on International Channel Networks. The program picked up its first Emmy nomination in 2005. Soon after, San Francisco music channel CMC invited her on as the first female veejay to host her own music countdown. She took on the role of entertainment reporter and producer on the WB's Daily Mixx before moving to Los Angeles after being cast as cohost to Frankie Muniz in the MTV pilot Granted.
Since then, she has been a popular reappearing host for E!, Style and many other networks. In 2008, she took part in Miss America Reality Check, starred in the Style Network special Dude, Where's Your Style? and toured the world as the official spokesperson of Never Accept Ordinary, a line of cosmetics.