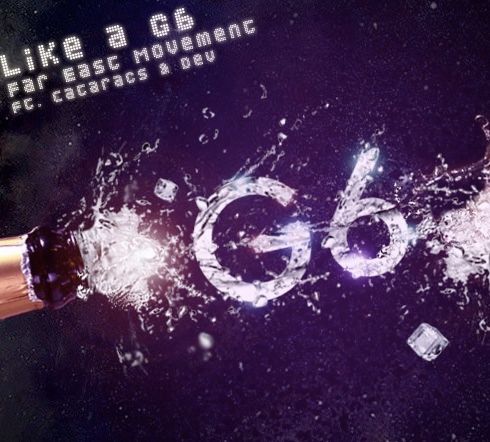 This week's episode of FM Satellites has the guys of Far East Movement promoting a video contest for Like a G6. (similar to what FM did for Girls on the Dance Floor.) BTW – Look for the official Like a G6 music video to drop on June 6, 2010. We'll be posting it on channelAPA.com. Here's some behind the scenes footage from the Like a G6 music video shoot. Back to the contest, here's how to enter:
1. Purchase "Like A G6" on

2. Make any type of video that's fly Like A G6.. dance vid, lipsync, live painting, re creation of the music video.. but the video must be to the song "Like A G6"
*Video must not be offensive, racist, or evil in anyway.. keep it fresh n free wired.

3. Must put "Far East Movement Like A G6 Contest" in the video title header.

4. Put an Annotations Link in your video to the official music video of "Like A G6" on Vevo (Will be released June 6th) with the text "Link to Far East Movement "Like A G6″ official music video here"

5. Include in the 'Description Box' of your video
– http://www.fareastmovement.com
– Like A G6 Video Contest
– This is not an official video

HOW YOU WIN…
From June 6th to August 6th, push your video as hard as you can cuz the top 10 videos with the most views will be featured on www.fareastmovement.com. After August 6th, special judges that we choose will pick their favorite video based on what video makes them feel fly Like A G6.
(*Search "Far East Movement Like A G6 Contest" and select 'view count' to see what videos are leading in views)

THE ULTIMATE PRIZE.. Supa fly….

Transparent Agency will fly out you and a guest to Far East Movement's next big International Secret Agents Concert in Los Angeles, put you in a hotel, give you backstage VIP all access to the show, and bring you on stage to geek out with them during the show… now we feelin so fly like a G6.

*This contest is presented by Transparent Agency.. Far East Movement, Cherrytree Records, Interscope Records, Transparent Agency, International Secret Agents and Youtbe do not take any legal responsibility for the winner and the contestants of this contest.
**You must legally purchase this song to enter this contest, and by entering this contest you are acknowledging that you are responsible for your safety and all and any legal mishaps that may occur.
*** All parties involved or associated in presenting this contest are not responsible for any injury, youtube account cancellation, lawsuit or any mishap related to this contest.
FM Satellites – Episode 24