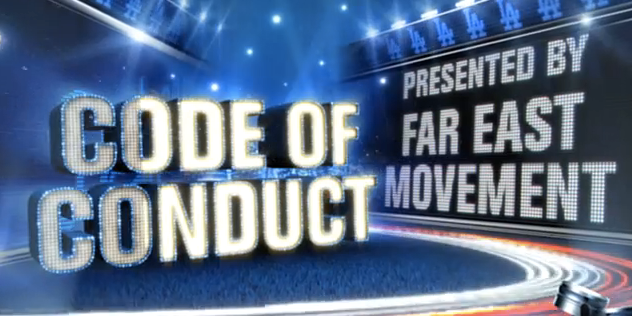 LA Dodgers fans, Far East Movement did a PSA for Dodgers Stadium. The Dodgers' Code of Conduct plays before the games start. FM is in good company with other celebrities doing the PSA including the guys from Entourage, basketball player Pau Gasol, Judge Joe Brown, LMFAO, and Darth Vader to name a few. Next time you go to Dodgers game, remember these tips:
Don't interfere with balls in play
Don't go on to the field
Don't throw objects on the field
Keep the stadium clean
Keep cell phones call private
Watch your language
Respect all fans no matter who they route for
Drink responsibly
Get your Dodgers tickets here.
Dodgers Code of Conduct with Far East Movement