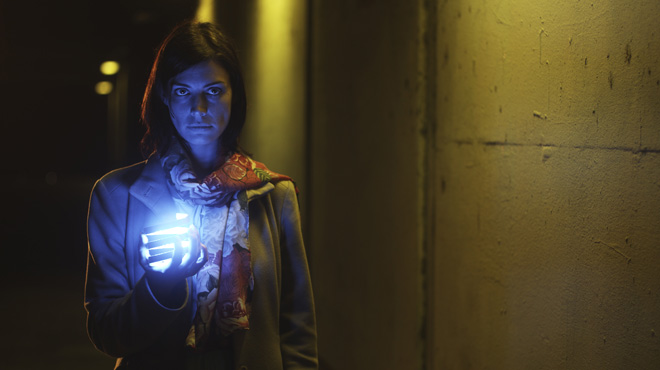 Futurestates Season 2 is underway. The first episode "Beholder," directed by Nisha Ganatra, of the series is out. It offers some thought-provoking ideas. Here's a synopsis of the short:
Beholder takes place in the biosphere-protected Red Estates, a gated community with a socially conservative political majority. At a clinic where patients can genetically engineer their children, Sasha, the wife of rising political star Bobby Aryana, is informed that her baby carries the genetic marker for homosexuality. By the laws of Red Estates, this is an aberration that must be dealt with immediately, and Sasha must decide between staying faithful to the love of her life or risking everything. Touching on issues of race, sexual orientation, and conformity, Beholder examines the notion of identity and the costs of belonging.
What happens to our sense of self when we begin to identify as only the lumbering mass of the majority? Looks like director Nisha Ganatra may be taking a jab at Louisiana governor Bobby Jindal.
See other Futurestates shorts from Season 1 including Mister Green, PIA, and Silver Sling.
Beholder by Nisha Ganatra
Beholder by Nisha Ganatra (behind the scenes)
More about director Nisha Ganatra
Nisha Ganatra's acclaimed debut feature, Chutney Popcorn, won audience awards at the Berlin International Film Festival, Newport Film Festival, Paris International Film Festival, and Madrid International Film Festival, and Best Feature Film Awards at the Los Angeles Outfest and San Francisco Frameline film festivals. Her sophomore film, Cosmopolitan, premiered at the South by Southwest Film Festival and was selected by INPUT as one of the top 10 films shown on public television. Ganatra also directed Cake with Heather Graham, Sandra Oh, and Taye Diggs. Her work for television includes The Real World New York and The Real World/Road Rules Challenge for MTV and the movie Fast Food High.