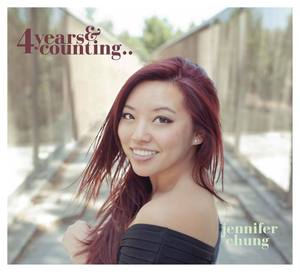 Singer Jennifer Chung is proud to release her album preview video for her upcoming debut album "4 Years & Counting.." On this album, you will find 12 soulful and original tracks. Here's the track listing for the album:
1. Common, Simple Beautiful
2. I Made It
3. Mystery
4. One Day
5. Lost Boy
6. Can We?
7. You Won
8. This Is It ft. Dumbfoundead
9. Very Last Time
10. The Way You Do
11. White Lies
12. Running
You can get the album on
or amazon.
If you're in the Los Angeles area, join Jennifer as she debuts her album at Hotel Cafe on September 10, 2011 7-9pm. Her album is slated be released digitally that same day.
4 Years & Counting Album Preview by Jennifer Chung