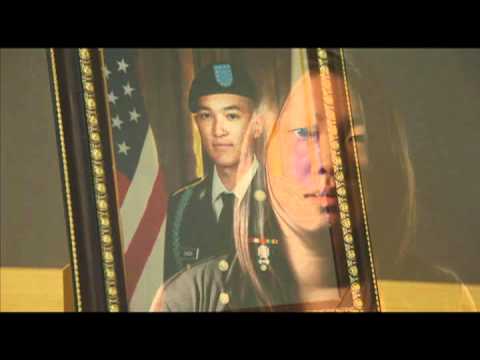 U.S. Army Private Danny Chen, of Chinatown, NY, was killed in the Kandahar province of Afghanistan on October 3rd, 2011. His funeral was held in Chinatown on October 13th, 2011, although official cause of death has not been listed. Two months ago, Private Danny Chen of the 3rd Battalion, 21st Infantry Regiment of the 1st Stryker Brigade Combat Team of the 25th Infantry Division was deployed to Afghanistan. On October 3, 2011, Private Danny Chen died, but not from combat injuries. He was found dead in the living quarters of the army base where he was stationed in Afghanistan with an alleged gunshot wound below his chin. The community deserves to know the truth in a timely manner as to the circumstances leading to Private Chen's death and the cause of his tragic death.
Community leaders, family, and friends are demanding a fair, thorough, and transparent investigation into Private Danny Chan's death. This list of people gathered together to get your support to find out what happened:
Congresswoman Nydia Velazquez
Kelly Tsai
Hayato Watanabe
YaliniDream
Claire Baldi
Lily Woo, Principal of PS 130 in Chinatown, NY
Tom Lee, Retired Veteran
NYU Students
Danny's family and friends
OCA-NY
To support their cause and learn more, read and sign their petition here.
update: 8 Charged in Death of Fellow Soldier, U.S. Army Says
update #2: Private Chen's Family Learns More About Hazing by Fellow G.I.'s
update #3: Asian-American soldier was forced by comrades to crawl 100m on gravel while being pelted with rocks hours before he killed himself
Eight soldiers are of 3rd Battalion, 21st Infantry Regiment, 1st Stryker Brigade Combat Team, 25th Infantry Division that were charged:
First Lieutenant Daniel J. Schwartz
Staff Sergeant Blaine G. Dugas
Staff Sergeant Andrew J. Van Bockel
Sergeant Adam M. Holcomb
Sergeant Jeffrey T. Hurst
Specialist Thomas P. Curtis
Specialist Ryan J. Offutt
Sergeant Travis F. Carden
What Happened to Private Danny Chen?
update: News report on What Happened to Private Danny Chen?