Once again, 2011 was a big year for channelAPA.com. Thanks to all the fans, followers, supporters, the people we interviewed and the people behind the scenes of channelAPA.com.
Here's a recap of some of the top video for 2011 on our site:

1. Asian American second grade teacher : Target commercial
Actress Tania Gunadi portrayed a very enthusiastic second grade teacher in a Target commercial. She wasn't the only Asian American to get face time in a national commercial. One of the most touching ones was the Google Chrome : Dear Sophie ad. Who could forget this touching video about an Asian father sharing his daughter's childhood as she grows up? The Party rock anthem infected the Kia Soul hamsters as they went shuffling. Up and coming actor Don Chao ot some serious action in Hornitos Tequila Reunion commercial . Even actor Russell Wong made a comeback in an Ikea commercial.

2. America's Best Dance Crew Season 6
Di "Moon" Zhang and the rest of the IamMe Crew took the top prize in America's Best Dance Crew Season 6 by dancing to Far East Movement's Rocketeer. Winners of the show have gone on to bigger and better things including the Jabbawockeez with their Vegas Show and Devastating Stereo off the mus.i.c. sountrack with the help of the Bangerz. Several crew made appearances in music videos including Quest Crew in The Party Rock Anthem, Sexy and I Know It, and Might As Well Step Forward. Also monkeying around with Bruno Mars was Poreotics in The Lazy Song.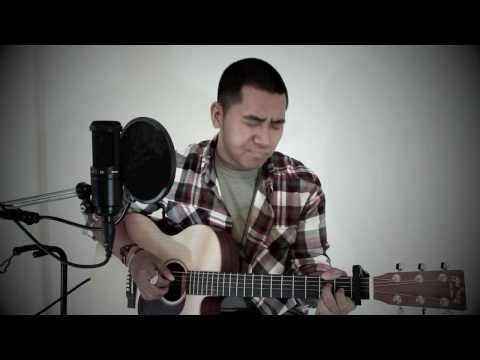 3. Handle with Care by JRA
After his hit song "By Chance (You & I)" on channelAPA.com last year, JRA aka JR Aquino returns with his single "Handle with Care". People just seem to have fallen for his love songs. We're expecting big things from him in 2012 along with the rest of the YTF crew.

4. Glee
Glee has showcased a lot of Asian American talent this year. Charice played Sunshine Corazon in Season 2 with appearances in several episodes. She capped off her time on the show with the song As Long As You're There. Darren Criss and the Warblers even released their own album. The Warblers made a big impression on one kid dubbed the Asian Mini Warbler. He even made the cut to be in the Glee 3D movie trailer. All year long actor/dancer Harry Shum Jr. had something going on. For Glee, he showed us what an Asian F really means. Off the show, he invaded the online world with Matched, LXD, Buffet, 3 Steps to Self Esteem, Best Date EVER!, and 3 Minutes.

5. Battle Hymn of the Tiger Mom
Controversy immediately erupted from Amy Chua's Battle Hymn of the Tiger Mom. Does being tough on your child make them better? Her child rearing methods caused the spotlight to be put on Asian parents and bend the Stereotypes of Chinese Parenting. Here's a few ways that Tiger Moms were portrayed: Why Chinese Mothers are Superior, What Would You Do? : Tiger Mom Attacks Kid for A-Minus, and Olivia Munn and her Tiger Mom.

6. Kimchi Chronicles on PBS
Korean cuisine has been growing rhe past few years. With the PBS series Kimchi Chronicles, Korea and Korean food was thrusted into the limelight. Korean-born actress/model Marja Vongerichten and three-star Michelin chef Jean-Georges Vongerichten gave viewers an insider's look at Korea as they travel the country and experience its authentic flavors and cultural traditions with celebrities along the way.

7. Jackie Chan is NOT Dead
Rumors of Jackie Chan's death surfaced online. Not just once, but twice this year. Gossip of his death first surface in March and resurfaced again in August. He had to post photos to prove that "Jackie Chan in NOT Dead." Maybe his new V8 commercials are the proof that he is alive and still kicking.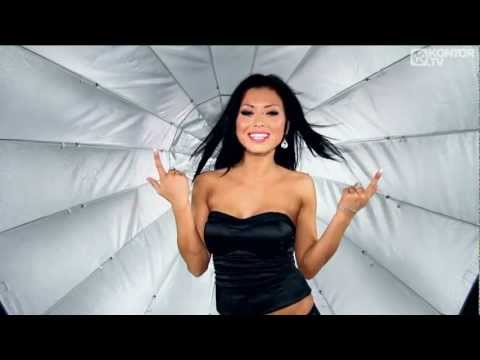 8. I Like by Klaas & Bodybangers x Victoria Kern
Europe's Klaas & Bodybangers x Victoria Kern went viral with their song "I Like". Model/singer Victoria Kern is front and center in the video telling you exactly what she likes.

9. Baja Fresh CEO David Kim on Undercover Boss
The public loved the portrayal and honesty of Baja Fresh CEO David Kim on Undercover Boss. He demonstrated the his leadership and faith in God can coexist in a publicly traded company. Many admired his openness of his Christian faith and the treatment of his employees. No doubt he won many people over who will be loyal customers of Baja Fresh.

10. KTown Reality Show Sizzle Reel
In 2010, channelAPA.com broke the story and revealed the cast of the Ktown Reality Show. Supporters and haters emerged quickly with only photos shown. We learned mote about the cast: Steve Kim, Scarlet Chan, Young Lee, Violet Kim, Joe Cha, Jasmine Chang, Peter Le, and Jennifer Field. In March 2011, we saw a taste of footage with grinding, girl on girl action, half naked buff guys, drinking, fighting, drinking, dancing, and drinking. No word yet if the Asian Jersey Shore will be on air. No stereotypes here!!
2011 was a big year for Asian Americans, but 2012 will be even bigger. We leave you with the DJ Earworm Mashup "United State of Pop 2011 (World Go Boom)" featuring Black Eyed Peas, Bruno Mars and more