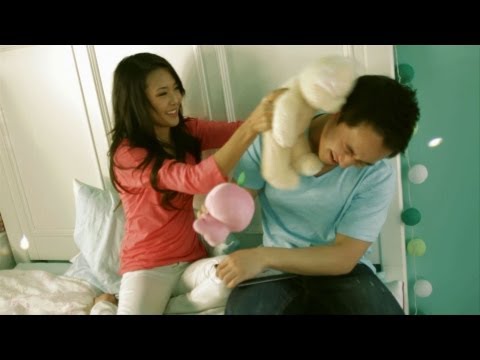 Singer Jason Chen dropped the music video for his song "Solo Player" off his Gravity EP. The talks about a breakdown of a relationship, where the guy is left alone. Although he wants to be with his girl, he realizes that it was really a game to her. He just a solo player in this game for two. Previously, Jen (aka frmheadtotoe) made an appearance in the music video Burns.
Get the Gravity album on
or amazon featuring songs like Here Am I , Best Friend , Just For A Moment and Reintroduction.
Solo Player by Jason Chen x Jen Frmheadtotoe
Lyrics to Solo Player by Jason Chen x Jen Frmheadtotoe
From the moment you walked into my life, everything felt so right
From the moment I looked into your eyes I knew I had to make you mine
Girl you had me hooked on your love, but it was all a game to you
You drove a stake right through to my heart and left me bleeding for your love
(Chorus)
I tried everything to prove I loved you
Gave my, all to, make all of your dreams come true
But I'm no longer blinded by your lies
I know your heart was never mine
Why am I the Solo Player (In this game for two)
I'm the Solo Player (no our love was never true)
Oh I'm the solo player (in this game for two)
I cant be the solo player (baby love is a game for two)
Verse 2
A simple look at your smile and it makes me feel
Everything will be alrite
It's like I'm still in love with you, or maybe I'm just a fool
Girl you had me hooked on your love but it was all a game to you
Oh you drove a stake right through to my heart but I wont bleed for you no more
Bridge:
It doesnt matter how much I loved you, or how much I care
Even if you come crawling back girl, next time, I wont be there
I'm prepared to leave it all behind, oh no you were never mine
And even though it breaks my heart, girl I gotta let you go