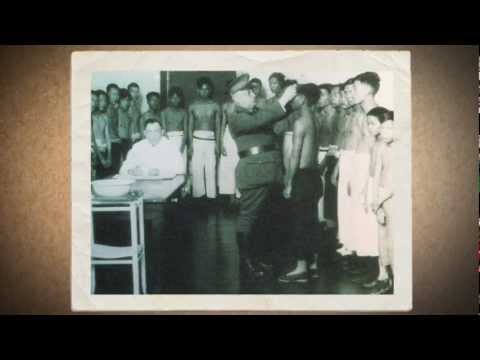 Most Americans are immigrants or descendants of immigrants with a rich cultural history. But what happens to one's cultural identity when they are several generations removed from their roots? Searching for Roots in Canton (2012) grapples with this issue by following a Chinese American, Nathan Fong, and a Chinese-African American, Alana Woods Chan, with their mentor, Al Cheng from San Francisco, CA to Canton (Guangdong Province), China to search for their ancestral homes. Why did their families leave China to be in the U.S. in the first place? What did they did they do when they got to America? How did they survive?
Before going to their ancestral villages, they get to know the culture and environment of Guangzhou City (the province capital) by touring the local sites. They visit the Guangdong Chinese Overseas Museum, which teaches them about the hardships that Chinese overseas had to go through, especially those who immigrated to America through Angel Island (the "Ellis Island" of the Pacific). They also visit an ancestral worship hall and folk art museum, The Chen Clan Academy.
They discover a history of Chinese American heritage that they never knew. After getting acclimated to China, they travel outside the big city of Guangzhou to rural areas, to the land of the famous watchtower diaolous, where their ancestral villages are located in the towns of Kaiping and Enping. After meeting family members and paying worship to their ancestors, both travelers open themselves emotionally to the viewers as they find healing and catharsis upon realizations of why they are driven to search for their roots. Although they never lived or visited these places before, they begin to find their environments to be strangely familiar. They take off their ʻtourist' hats and reveal a more intimate personal side as they stand where their ancestors once stood. Nathan finds peace and closure over the loss of his grandfather who passed away suddenly when he was a young boy. Alana releases feelings of guilt and shame about her racial identity which were repressed since childhood. They both gain a clearer perspective of what it means to be Chinese as well as American.
Searching for Roots in Canton Trailer