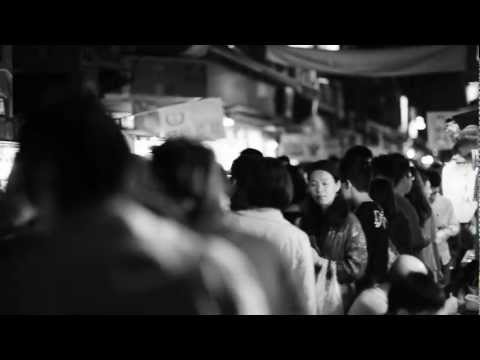 After a dozen dates in Canada, the Philippines and Taiwan in just 2 months, Canadian-Taiwanese artist LEO37 (PPF House, The Blast) has returned with his 3rd single from his newest EP(Fanfare) entitled Gorgeous. With Fanfare receiving nearly 2000 downloads in its first week, this song, which features producer John Poon in his rawest form and LEO37 at his most poignant and crude, seemed to resonate with listeners enough so that they ultimately decided Gorgeous as the next single. This newest set of visuals, shot entirely in Taipei's world renowned Shilin Night Market by decorated photographer, Joe Russo, is less narrative and more a visual documentary on LEO37's most recent escapades around the world.
Listen to more LEO37: Fanfare and Fire Dance.
Gorgeous by LEO37 (contains explicit lyrics)
Lyrics to Gorgeous by LEO37
So gorgeous
Speech like gold fortress
Awesome
Enormous
Fragile times like rare porcelain
Gotta stay up but the hull so porous
And we're exhausted
Hungry.
Tryin to eat well?
Just tryin to get a portion.
Easy bein bad when you have good fortune
Nuff with your shit you're making me noxious
Prick
Nothin short of a gimmick
Hermaphroditic pussies on their own dick
Its time to quit it
Suit up
Get Convicted
Lock load
Rock roll
War of attrition
NOW!
Keep pace
Stay down
No time waste
Sway hips to the bass like
So gorgeous
Brave like no chorus
Squares in their box
We round like slow orbit
Make no mistake we great check your sources
You roll in a whip we ride on black horses
Step away from the tree, see the forest
Fight the eve
Claim the morning
Parents so shit kids better as orphans
Wanna be a star?
Rather you a foreman
You're more important than they're letting you be
You're more important than they're letting you be
You're more important than they're letting you be
From the dirt and the hurt to the skies and the dreams
It's peace.
So gorgeous.