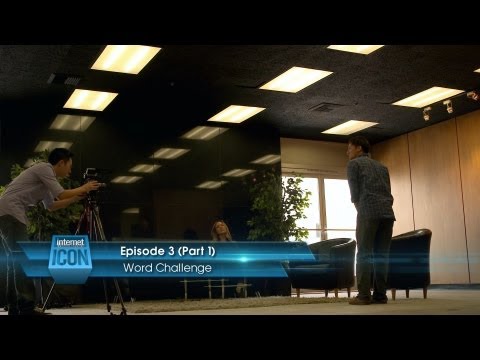 The top 10 finalists from Internet Icon compete in their first challenge. In this competition, the contestants must use 5 of the 10 words on this list:
doctor
icon
but(t)
ninja
lollipop
platypus
banjo
pizza
pony
or make up your own word
After a quick pep talk with director Justin Lin, the competitors are taken to the Iconagraphy room for props and help. They only have four hours to complete their videos. Things get hairy with a female mannequin, pantless contestants, and broken tables. Keep your eyes on Dayside, Fu Music, Lana McKissack, and Marlin Chan.
Previous episodes:
Internet Icon : The Search (Part 1)
Internet Icon : The Search (Part 2)
Internet Icon : Deliberation (Part 1)
Internet Icon : Deliberation (Part 2)
Internet Icon : Word Challenge (Part 1)