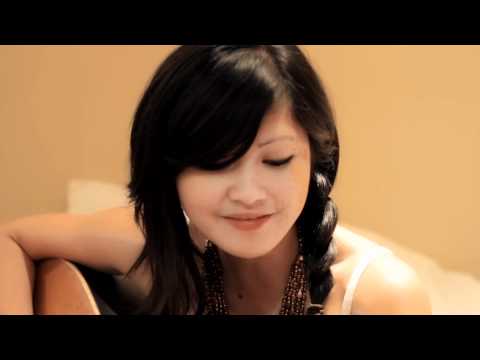 Singer Alfa Garcia released a new music video for her song Missed Opportunity. In the music video, she play a multitude of instruments as she sings about missed love connections. She hopes that a guy will be her connection, but he just doesn't see her in the same light. This makes her a missed opportunity and it's time for her to move on. She's done waiting for him and hanging on so long.
Listen to more Alfa Garcia: Love as Tragedy, Pi Song, and First Sight of Land.
Missed Opportunity music video by Alfa Garcia
Lyrics to Missed Opportunity by Alfa
Don't make me do the things / that you want me to do
Like going out dancing / and listening to
all your songs / about somebody new.
A crossword game you play / while you're shuffling names
but I'm the answer to questions / you're wanting to say
8 letters across / for true love.
CHORUS:
Don't wanna be the girl on the side / waiting for her goodbye
holding out hope / that you'll finally find
I'm the one that you need / but until you see
I won't wait / til you fall for me
So call me a missed opportunity.
Our friendship to the test / a broken ego at best
but I'd rather hang on / to whatever is left
of my pride / if it means goodbye.
You know I can't refuse / things you ask me to do
oh, I'd be hangin' on by a string if I could
so i'll walk away / til some other day.
CHORUS
Bridge:
It'll break my heart for sure
'Cause I'm supposed to be yours
I saw it / in a dream / last night