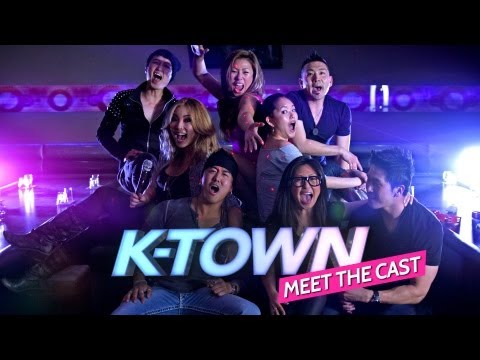 When channelAPA.com revealed the original cast of K-Town Reality Show, we learned that the 8 member cast included Jennifer Field, Steve Kim, Scarlet Chan, Young Lee, Violet Kim, Joe Cha, Jasmine Chang, and Peter Le. The slightly revamped cast replaces Jennifer Field with Cammy Chung and Peter Le with Jowe Kyu Lee, the self-proclaimed Prince of Koreatown. No word on why K-Town was recasted.
Meet the new cast : Jasmine Chang is the jokester. When she's not busy being an award-winning hairstylist, she's hanging out and partying with her BFF, Scarlet Chan. Former exotic dancer Scarlet is labeled the troublemaker, who always sees Steve Kim when she's drinking. Steve the party animal gets his drinks served up by Cammy Chung. Bartender Cammy is the sweetheart, who's favorite customer is Young Lee. Entertainer Young dreams of becoming a star and shows his moves at the nightclub. Club promoter and bad ass Joe Cha hangs out at the club and works out at the gym with his friend Jowe. "Prince of Koreatown" Jowe Kyu Lee used to date Violet Kim. Drama queen Violet Kim is a single mom looking for love in K-Town.
Ready or not the K-Town Reality Show will go online on July 11, 2012.
K-Town Reality Show recasted