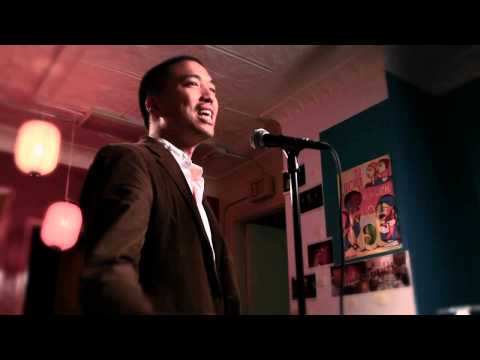 Spokenword artist Giles Li delivers an eloquent piece on how Jeremy Lin has transformed the way society views Asian Americans and how Asian Americans view themselves. He dwells on his own experience growing up Asian American in the USA being bullied and harassed. Giles draws parallels between his childhood, his career on the mic, and what Jeremy Lin probably experienced himself. It's an introspective look at life as an Asian American.
Here's more from Giles Li
ARTIST STATEMENT: This poem and video was originally conceptualized at the height of Linsanity as one in a trilogy. The other two poets did in fact write amazing poems about the same player, but when Jeremy Lin went down with an injury, the whole plan was put indefinitely on hold. The recent (and baffling) vitriol that sports media outlets have thrown Jeremy Lin's way escalated the timeline, and this is still just the first of three poem videos that will be released. Keep your eyes peeled.
Watch more videos on the impact of Jeremy Lin on Asian Americans: The Jeremy Lin Phenomenon, The Jeremy Lin Effect, The Jeremy Lin Effect 2, and The Jeremy Lin Effect 3.
Lin. Sanity. by Giles Li