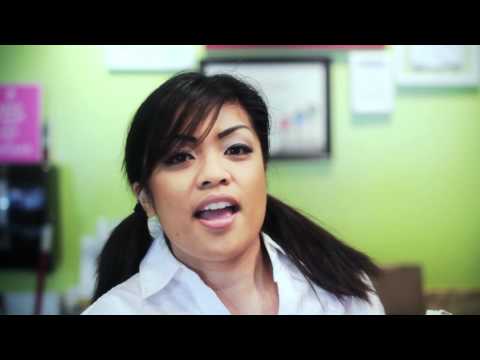 Singer Reena Lynn x rapper M.R.E. team up on the music video for Reena Lynn's single "The Cupcake Song". In the video, Reena arrives late to work at Love's cupcake in San Jose, CA. The love song compares the sweetness of cupcakes to her man. It's a daily dose of sugar. M.R.E. plays her fellow co-worker describing how to cupcake all night.
Inspired by her late grandfather and renowned artists such as Stevie Wonder, Alicia Keys, and Lauryn Hill, Reena Lynn has dedicated herself in making music that touches the heart. Hearing just a snippet of her soulful R&B voice is enough to make one realize that this songstress was born to sing. As Reena Lynn immersed herself in music full time, word began to spread locally about her talent. She's been able to perform with groundbreaking artists such as Passion and has been featured in Nump Trump's debut solo album "The Numpyard" and his music video "Be Like Mike". She also had a short run as lead singer of a band called "Treble Clef". As she continues on her path to fulfill her lifelong dream, both the music industry and her fans eagerly await the amazing music that is yet to come.
The Cupcake Song by Reena Lynn x M.R.E.