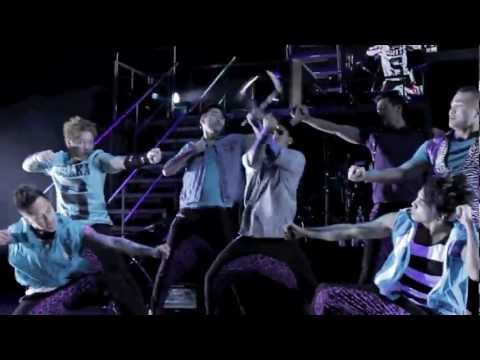 Quest Crew released a video showcasing their moves during the LMFAO 2012 Tour Performance. The 8 minute set has the guys all over the stage with each member demonstrating his talents beyond dancing. You'll recognize some of the main members of the crew, but joining the dance fest is Bboy Aichi doing some crazy headspins. Here's some of the music they dance to during the performance:
Breakin' A Sweat (Zedd Remix) – Skrillex & The Doors
Internet Friends (You Blocked Me on Facebook) – Knife Party
Aerodynamic – Daft Punk
Somebody That I Used To Know (TheFatRat Remix) – Goyte
Who Is Ready To Jump – Chuckie
Remember the Time remix – Michael Jackson
Earthquakey People by Steve Aoki x Rivers Cuomo
Watching this makes us want to dance and keep on dancing.
The Shop by Quest Crew : LMFAO 2012 Tour Performance