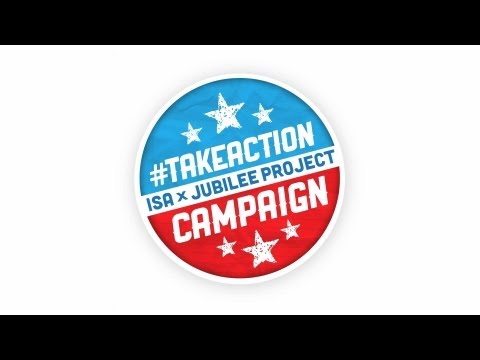 The Jubilee Project and ISA (International Secret Agents) launched their #TakeAction Campaign to empower and inspire young people to make their voices heard. As part of this campaign, they released a new PSA called #TakeAction Campaign – "(Don't) VOTE". This PSA was produced by the Jubilee Project and International Secret Agents (ISA) in partnership with 18 Million Rising, an initiative to amplify APA political voices and grow our movement. Participating in the PSA are Arden Cho, Cathy Nguyen, Clara Chung, David Choi, David So, Far East Movement, Fung Bros, Just Kidding Films, Kevjumba, Legaci, Ricky Shucks, Timothy Delaghetto, and Wong Fu Productions.
There are approximately 18 million Asians and Pacific Islanders in the United States and in 2008, only 55% of Asian American citizens of voting age registered to vote (the lowest rate of all races). This is perhaps the most important election, and it's important for the community to Take Action. To encourage young people to register, they are raffling three autographed "(Don't) VOTE" Scripts, autographed by everyone in the video.
To win an autographed script:
1. Register to vote here by September 25, 2012
2. Tweet your pledge to vote in the upcoming elections, and include in your tweet: "@JubileeProject @ISAtvOfficial #TakeAction18mr.org"
The Jubilee Project and ISA will choose three random winners to receive the signed script by September 26, 2012.
Here's more voting PSAs: Get out the Vote, 10 minutes with Aziz Ansari and Kal Penn, Reel in the Vote with Preschoolers, Officer Bart Kwan wants you to vote, Reel in the Vote with Randall Park, Embrace Your Power with Kelly Hu and George Takei, Power of the Swing Vote
(Don't) VOTE #TakeAction PSA