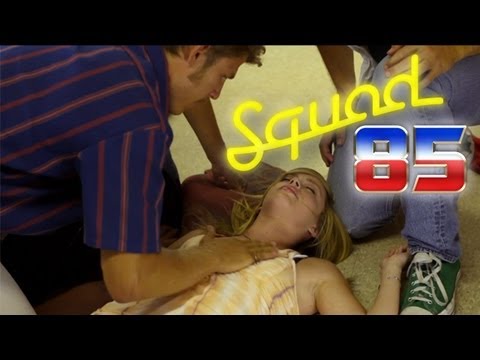 The webseries Squad 85 continues with episode 2 entitled "It's Not the Work…It's the Stares". Investigating a crime scene, the entire Squad goes undercover unnecessarily, as call girls… 80′s call girls. The team tackles tough issues like prostitution, racism, and drugs through touching moments and comedy. (Seems like one of those afterschool specials.) Meanwhile, Parvesh Cheena is looking suspicious as bus driver Rickman at Dukakis High.
If you ever wanted to go back to the 80's, this series will take you back.
Previous episode:
Squad 85 : Episode 1
Squad 85 : Episode 2
More about Squad 85
"In 1985, the Los Angeles Police Department Experimented with a secret time-travel division, catapulting four of LA's finest, twenty-five years into the future. That future… Is Now!"
Into today's tired world of lab work, warrants, and white-gloved crime scene investigations, bust an elite, twentysomething, mixed-race team of police who only know to kick down doors and ask questions later. Our band of cops — RUSTY (the Hearthrob), WHEELS (the Brains), BRONX (the Muscle), TORI (Disguises/Accents), BOBBY (the Rookie) & THE CHIEF — are assigned to solve the cases only they can.
In Series One, the Squad is hot on the trail of RICKMAN (Parvesh Cheena – Outsourced, Barbershop, Friend Me), as he tries to run a new lethal designer drug through Dukakis High. And it turns out he has ties to other things… big things…