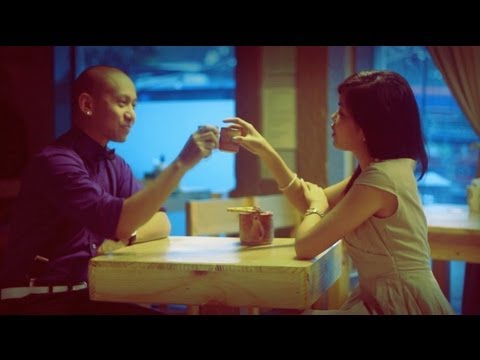 Singer Mikey Bustos released the music video for his love song "Psychic" with the help of Anna Tantrum. When your partner knows what you're thinking, it's as if they were psychic. That person always seems to be one step ahead. In the video, Mikey Bustos enters a cafe and is waited on by Anna Tantrum. After Mikey enjoys his tea, he invites Anna to sit with him and have a drink. Although she's still working, Mikey convinces her to run away with him. Will she go along with him? Does she know what he's thinking? You can get the single on amazon.
Listen to more Mike Bustos : Step, Evermore, Everytime My Heart Beats, One Song at a Time, I Promise, If It Feels Good Then We Should, and All I Need Is Me.
Psychic by Mikey Bustos x Anna Tantrum
Lyrics to Psychic by Mikey Bustos
Verse 1:
I think I've fallen for a mystic and I can't even explain it
I'm head over heels for you and loving it
You know just wat im thinkin and you feel what im feeling
you got me belieing your psychic.
Cuz you know when I'm coming home, and you know how turn me on,
You do it on your own, and you know how to love me
Chorus:
There ain't no place to hide
When you look me in the eye
I'm just loving how you know the way I like it
You know how to read my mind
and you see what I have inside
You know how much i love you
you're psychic
Ahh..
Verse 2:
I dont gotta say no words, I only need to look at her and suddenly she knows just wat Im gunna say
She's finishing my sentances and she knows who I'm flirting with
Transparent relationship, I'm lovin' it
I am so amazed at how you know my everything
You know just wat to say and you know how to love me
(Chorus)
I cant event tell a lie
youll know it if i try
you know how to love me right
your psychic, yeah
no matter hwat im doing
you know before i do it
i know that you really love me cuz you see the true me
(Chorus)