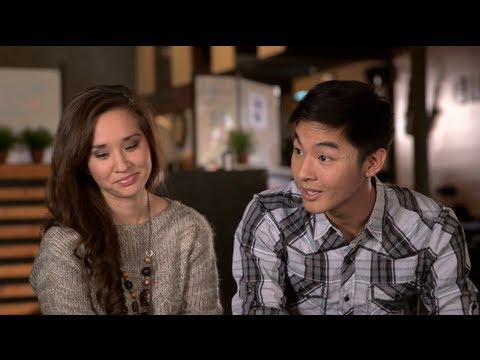 The new Wong Fu Productions webseries "When It Counts" continues with episode 3. Tammy (played by Yuri Tag) seeks advice on what to tell Matt (played by Phil Wang) with her friends Diana (played by Cathy Nguyen) and Julian (played by KevJumba). Will Tammy reveal her true feelings for Matt? Things further get complicated when Matt decides to dance with Anna (played by Aimee Lee Lucas) instead of Tammy, who worked on the choreography piece with Matt. Tammy is conflicted with the situation. Why can't Matt see what Tammy sees?
Previous episodes:
When It Counts : Episode 1
When It Counts : Episode 2
When It Counts : Episode 3
Tammy responds to the advice about the her situation with Matt.
More about When It Counts
Wong Fu Productions' webseries "When It Counts" explores the relationships between 4 friends on a college hip hop team played by Phil Wang of Wong Fu Productions, Mike Song, Yuri Tag, and Aimee Lee Lucas. The interactive series offers the viewer an opportunity to give Tammy (the main character played by Yuri Tag) advice after each episode. Your advice may be featured in the series.