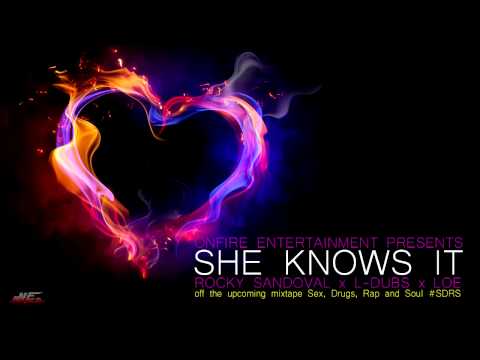 Rocky Sandoval x L-Dubs x Loe collaborate on the single "She Knows It" off their upcoming mixtape "Sex, Drugs, Rap and Soul". The hip hop/R&B song goes out to the beautiful women out there. They know that the women they're with is confident in herself and wifey material. These guys would fall apart if she ever left and she knows it. It's 100% dedication in their relationship.
You can listen to and download the track FREE below:

Listen to more music from this trio: Rollercoaster and Legooo.
She Knows It by Rocky Sandoval x L-Dubs x LOE