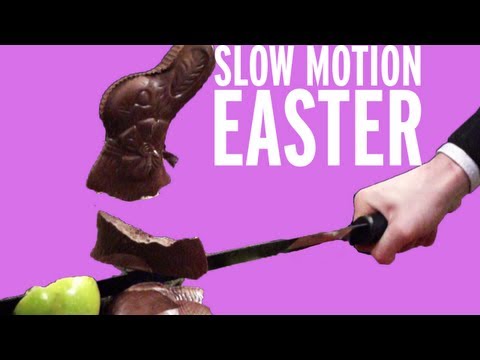 Mike Relm and his friends are celebrating Easter in their own special way. What better way to celebrate Easter than with slow motion confetti canons, cereal baseball, pillows and pinatas? It's a colorful and messy slow motion fest for your eyes.
Happy Easter from channelAPA.com
Watch more Mike Relm : Devastating Stereo and The Tale of Maks Vex.
Overcrank : Easter Edition by Mike Relm