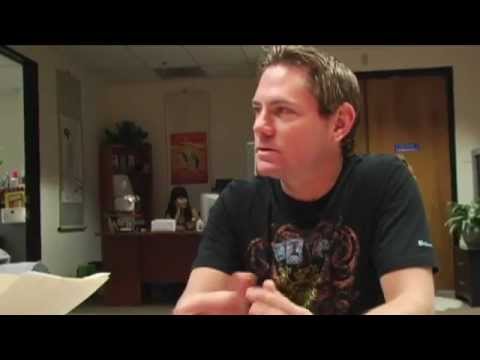 They're All So Beautiful is a six-part web series directed by Debbie Lum and co-produced by Maikiko James. The short online documentary episodes are designed to stimulate discussion on yellow fever – a unique but in many ways ubiquitous predilection Western men have for women of Asian descent. Each video starts with a question:
Episode 1: What is Yellow Fever?
Episode 2: Do you have to be white to have Yellow Fever?
Episode 3: What do Asian men think of it?
Episode 4: What about White Fever-Asian women who seek out white men?
Episode 5: What about marriage?
In They're All So Beautiful : Episode 1, they survey people in interracial relationships on the topic of yellow fever-Western white men having a "thing" for East Asian women. A quick assessment of dating websites, in-person matchmaking, and the back-pages of free newspapers will tell you that Asian women are still perceived by many to be the romantic (or sexual) ideal. In this clip, "yellow fever" is defined by men who have it, by experts that have studied it – like Sheridan Prasso, journalist and author of The Asian Mystique: Dragon Ladies, Geisha Girls and the Myth of the Exotic Oriental -, and by women on both sides of the spectrum (fetishized and not). One white male interviewee remarks his attraction is "so hard to explain." In contrast, Professor Elaine Kim of UC Berkeley's Ethnic Studies counters that Western men have historically been fascinated by the exotic imagery of Asian women, including ones as lurid as "horizontal vaginas."
Talking head commentary from experts and everyday Asian/Americans, as well as interviews with patrons of Asian fetish forums spell out the implications of race-based romantic preferences with honesty and humor, making They're All So Beautiful provocative while politically agnostic. It promises to surprise viewers with its thoughtful look at modern love and relationships, just as with Lum's award-winning documentary, Seeking Asian Female, which provides the thematic basis of They're All So Beautiful.
Weekly webisodes will air online leading up to the national broadcast of Seeking Asian Female on Independent Lens on Monday, May 6, 2013 at 10:00 p.m. ET on PBS (check local listings).
They're All So Beautiful Episode 1