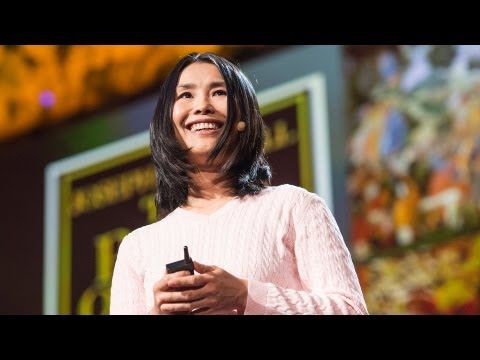 What happens when a dream you've held since childhood … doesn't come true? Lisa Bu grew up in China with tiger parents, who wanted her to have a safe and stable career as an engineer. However, she had her own dreams to be a Chinese opera singer, but her dream was shattered. She turn to books to create a new dream, which led her to move to the US. As Lisa Bu adjusted to a new life in the United States, she turned to books to expand her mind and create a new path for herself. She shares her unique approach to reading in this lovely, personal talk about the magic of books.
"I have come to believe that coming true is not the only purpose of a dream. Its most important purpose is to get us in touch with where dreams come from, where passion comes from, where happiness comes from." – Lisa Bu
How books can open your mind by Lisa Bu at TED

More about Lisa Bu
Born and raised in Hunan, China, Lisa Bu has been with TED since 2011. Before that, she spent seven years as a talk show producer and a digital media content director at Wisconsin Public Radio. She's also a computer programmer, with a PhD in journalism and an MBA in information systems from the University of Wisconsin-Madison, as well as a BA in Chinese from Nanjing University in China.