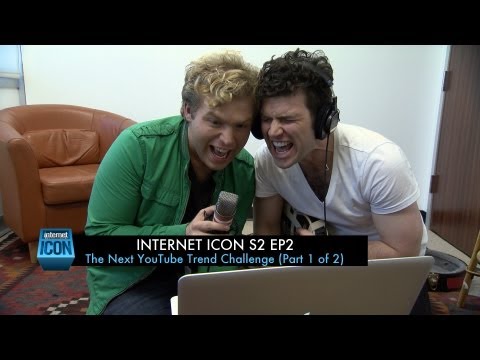 With the Top 10 contestants selected, Internet Icon Season 2 continues with The Next YouTube Trend Challenge with judges Ryan Higa, Christine Lakin, and Timothy DeLaGhetto along with host Chris Riedell and mentor Nick Riedell. The contestants compete in "The Next YouTube Trend Challenge" where they have 5 hours to shoot and edit a video that they believe to be the next YouTube trend using any prop(s) and/or actor(s) from the ICONography Area. Helping to judge this round is Wong Fu Productions with Phil, Wes, and Ted. They critique each of the YouTube Trend Challenge videos, deliberate, and then eliminate one contestant.
Top 10 contestants include
Will Pacarro
The Shields Brothers
Bad Weather Films
Stellar Lense Productions
The Kloons
Megan Batoon
Matthias
Shama Llama
Anthony Ma
Joule Thief
See who has what it takes to be the next Internet Icon.
Previous episodes:
Internet Icon Season 2 Episode 1
Internet Icon Season 2 Episode 2 Part 1

Internet Icon Season 2 Episode 2 Part 2

The Next YouTube Trend Challenge Videos