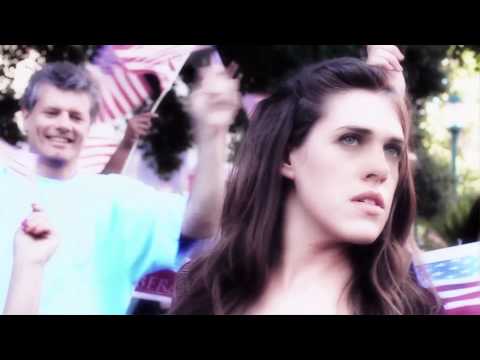 Oakland-based rockers Johnny Hi-Fi released their music video "Politician" from their EP "Love Sold Me Out". Shot in Oakland, the video follows a hipster woman who gets paid bundles of cash for fishing mannequin body parts out of the sidewalk. She gives it up and walks into crowd of political rally supporters, where she sees herself as a politician. Is she destined to be a politician or will she give it all up? Nice visual effect in the video.
Politician by Johnny Hi-Fi
Lyrics to Politician by Johnny Hi-Fi.
I'm a politician
get away from me
all my absolution
I'll never be like you
like you
I'm a superstition
don't believe in me
all my resolutions
I'll never feel like you
like you
I'm an exploitation
stay away from me
your imagination
I'll ever be like you
like you
I'm a politician
don't put your faith in me
it's an illusion
I'll ever feel like you
like you
running down the wrong way
I know I got nothing left to lose
I did my part
I did my part
flying down the runway
heading nowhere
this is all I knew
I won't stop
no I won't stop
another long excuse
am I suppose to lose
another one like you
am I suppose to choose
you've gone way too far
who do you think you are
get out the way now
because here I come
I'm a politician