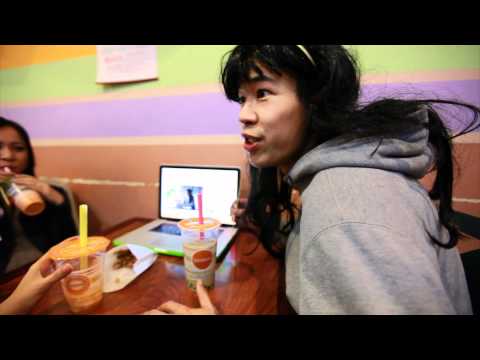 The Funk'd Up TV Production Crew made a parody of "Sh*t Girls Say" with an Asian spin on it. Check out "Sh*t Asian Girls Say" featuring Ben Lee (Asian Girl), Cindy Nguyen (Asian Girl's Best Friend), Dave Le (Asian Girl's Boyfriend), and Emmie Nguyen (Asian Girl's Friend). We're sure some of you can identify with the comments from the video.
Here's a message from Ben:

I agreed to do this video for my friends over at Funk'd Up TV (YouTube.com/funkduptv) as a fun little way of spreading smiles to my friends/family/extended network this holiday season. I did not anticipate this thing getting more than several hundred views. The original made me laugh, and I'm glad that this done-in-a-day Asian remix was able to make some of you guys laugh or go "HEY I KNOW SOMEONE WHO DOES THAT" or "I DO THAT!" etc. Thank you for all the positive responses!

If you guys have some time, Please check out my non-profit organization: The All The Way Live Foundation. Check us out on Facebook (http://www.facebook.com/pages/All-The-Way-Live-Foundation/126014297412318). See what we're all about, like us, share us, and subscribe to our youtube channel (YouTube.com/AllTheWayLiveWorld). We are leaving for Vietnam and the Philippines soon to spread our love and knowledge of dance to underprivileged communities, and need all the help we can get to share our mission with the world!

Thank You and Happy Holidays!
Sh*t Asian Girls Say