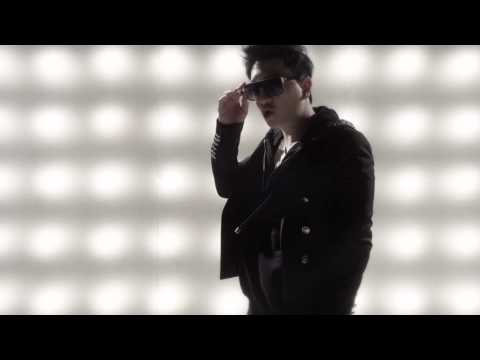 Aziatix released their second single "Alright" and their latest EP, Awakening. The first single "Speed Of Light" acknowledges hardships and how to move past them, bringing a message of hope to whoever puts their ears on it. Their latest track "Alright" reaffirms that everything will be ok through all the ups and downs in life.
In the midst of destruction, natural disasters, corruption, and a collapsing economy, Aziatix reminds us that there is always hope and light even in the darkest of days. Their album "Awakening" coming out today comprises of songs that help us to be motivated and encouraged always. Aziatix wants to deliver a message of optimism and love in a way that is honest and genuine as a way to relate to not only their fans but to everyone else as well. The album can be healing and a reminder to never give up no matter how bleak life may get. In a time when music lacks deep substance, Aziatix provides us with relevant sounds in music whose message is real and whose sound is relevant.
Their fan base spans the globe, and AZIATIX have heard so many stories from them, where a sense of confidence and
well-being is vital. The trio hopes their music will inspire fans and comfort them, knowing that things will get better. "Every record on the album is about the struggles and challenges we face in life and what we can do to overcome them. While some songs are still pop, it's not really about partying in the club, love, or loss in a typical sense. It's much deeper," they explain. Sonically, the group is tinkering with faster bpms, challenging themselves with their sound and instrumentation, moving through multiple genres seamlessly.
This EP is above all, a call to action. "If Nocturnal was an album that captured the essence of the night – celebrating the moments, conveying carpe noctem – Awakening is the morning after," the supergroup states, "Where light shines in and they see the world and life as it is, but appreciating and ultimately celebrating life and the journey as a whole, encouraging all to carpe diem."
You can get the album on
or the single Alright on
.
Listen to more Aziatix : Speed of Light, Nothing Compares To You, So Incredible, Be With You (Rock Mix), Slippin' Away, Cold, If Only, Go, So Incredible , Lights, and Go (Acoustic).
Alright by Aziatix
Behind the scenes of Alright by Aziatix
Lyrics to Alright by Aziatix
(Flowsik)
All stress aside, it's my time to shine
I did my 9 to 5, I'm glad that I'm alive
Step into the club, I roll through like I'm the man
Because I am, with the master plan, haters looking at me like damn
Wanna kick dirt up on my name, crush my life and all it's dreams
Yet I feel so fresh, so clean when I step into the scene
Through the smiles and frowns, ups and downs, high and lows going all day and all night
Perfect timing, man it's so right, my moment is here, I'll be alright
Chorus
Feels like there's something trying to tell me, everything is gonna' be alright, alright, alright
But I can't help but look over my shoulders, just to know it's gonna' be alright, alright, alright
I always feel like, somebody's watching me
(And I have no privacy)
I always feel like, somebody's watching me
(Tell me is it just a dream)
(Flowsik)
The stars are out I'ma take my place
Because I have way more then what it takes
And all the people behind wanna' see me break
But from all my mistakes, I'm feeling great
Never will I call it quits, start scratching my head and be known for the one who flakes
Do the do the 2 step I got moves to make
I'm alright, alright, I'm straight
But Imma have to keep it real cuz' some things will never change
The same thought that be playing in my brain
Chorus
Feels like there's something trying to tell me, everything is gonna' be alright, alright, alright
But I can't help but look over my shoulders, just to know it's gonna' be alright, alright, alright
I always feel like, somebody's watching me
(And I have no privacy)
I always feel like, somebody's watching me
(Tell me is it just a dream)
Bridge
Put your hands up
A little higher, higher
Put your hands up
Put em up, put em up, way up in the sky
Chorus
Feels like there's something trying to tell me, everything is gonna' be alright, alright, alright
But I can't help but look over my shoulders, just to know it's gonna' be alright, alright, alright
I always feel like, somebody's watching me
(And I have no privacy)
I always feel like, somebody's watching me
(Tell me is it just a dream)