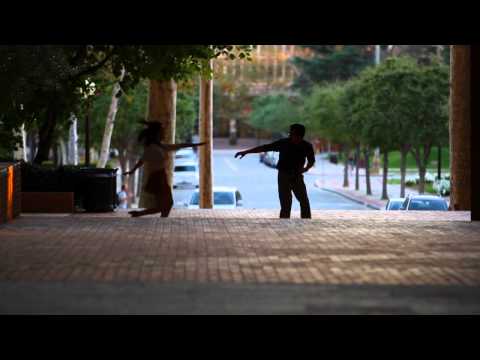 Singer Yuki A released a music video for her single "Take One". In her debut music video, she involved her fiance in to the love song. The playful couple explore their city with a camera and their love for each other. Each take opens a new chapter in their lives. You can download her single on
.
More about Yuki A
Yuki A is a folk/pop singer/songwriter with a jazz influence. Yuki's compositions are melodically distinct and her songs have a tendency to get stuck in people's heads. You may have seen her perform at UCLA in Royce Hall or the Fowler Museum, or at the LA Tennis Center for Spring Sing 2012! She was a featured artist on KAC Media and RE:NEW ministries and completed her first official music video with Miyus Productions. She released her first self-produced EP, Take One, in August of 2011 and she is currently preparing to record her second EP!
Take One by Yuki A
Lyrics to Take One by Yuki A
Take the time to find a rhyme to try to write down what this means
Play it in slow motion my face close up to yours there is nowhere else I'd rather be
If our love was like a movie then would you be my leading man
No need to learn our lines cause I think we're doing fine just speaking our minds
That is when I'm with you. With me
With everything we have been and we will be
Now and forevermore whoa
Take One it's only just begun
Take two fall in love with you
Take three, you're the only one for me
You are where my heart will be
Whoa..
The screen is dimming slowly as you hold me closely whisper in my ear
Play it in slow motion my face close up to yours there is nowhere else I'd rather be
Than here with you there is no other love that iiiiiii could ever love like you
Don't deny this is forever a story to remember for now and forever more whoa
Take One it's only just begun
Take two fall in love with you
Take three, you're the only one for me
You are where my heart will be
Watch it on the TV, play it on the big screen
Doesn't really matter to me
As long as it's forever and we grow old together
The way it should be
Watch it on the TV, play it on the big screen
Doesn't really matter to me
Because every moment with you is a movie
Already captured in my memory oh
Take One… Take two…. Take three… you are where my heart will be
Take four we're running out the door
Take five having the time of our lives
Take me you're the only one I see
You are where my heart will be