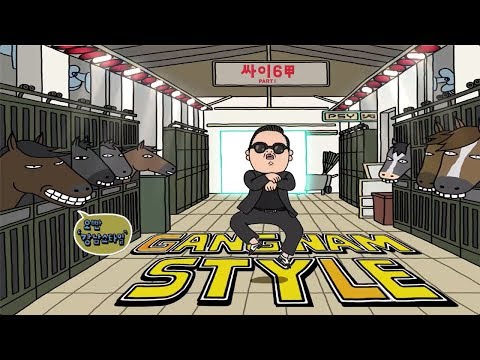 Going viral is a music video by South Korea's PSY called "Gangnam Style". It's an epically over the top music video guaranteed to get your fists pumping then to some head scratching. He packs a lot into his video : sexy ladies, horse dancing, party bus, toilet rapping, and more. Although it's in Korean, you don't need to understand it. The visuals and dance music will keep you captivated. Get ready for that Gangnam Style.
Here's more about the song:
From 2 years of break, PSY is finally coming back with his 6th album 'PSY6甲'!
The album's weighty title song 'Gangnam Style' is composed solely by PSY himself from lyrics to choreography. The song is characterized by its strongly addictive beats and lyrics, and is thus certain to penetrate the foundations of modern philosophy.
You can get the song on
. He's giving groups like Girls Generation and Wonder Girls a run for their money.
update: a female response by korean pop group 4 minute's member HyunA as been posted. Think of it as the girl version for "Gangnam Style," but reborn as "Oppa Is Just My Style".
Gangnam Style by PSY
Making of Gangnam Style by PSY
Female version of Gangnam Style – "Oppa Is Just My Style" by HyunA of 4 minute.