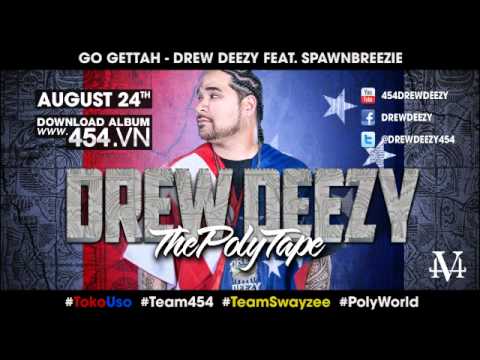 Rapper Drew Deezy of 454 Life Entertainment collaborates with Spawnbreezie for the single "Go Gettah" off Drew Breezy's upcoming "The Poly Tape" mixtape. The style of music is completely different from Drew Deezy's street album "Connected". With an island/reggae feel, he shows you a more relaxed side of his hustle. Drew Deezy stepping on up. Don't wait til tomorrow. Be a go gettah and get it today.
You can listen and download the track FREE below:

Listen to more Drew Deezy: I Got It, Where the Money At, Raw Packs, Get Away, and Make You Proud.
Go Gettah by Drew Deezy x Spawnbreezie