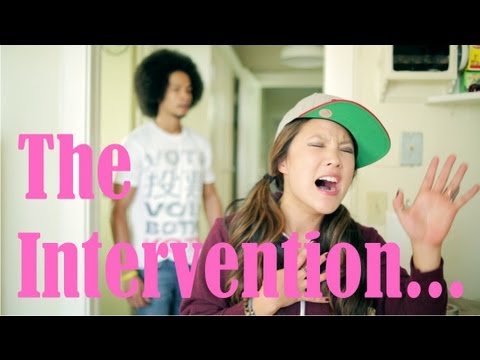 Comedian David So continues his new web series "Roomies". In episode 2 entitled "The Intervention ", David So and his roommates Chris Dinh and Khalif Boyd along with their friends are faced with an awkward situation where they have to confront Ally Maki (David's girlfriend) about her singing. Did you ever want to tell your friend something they don't know about themselves that pisses you off? When they dish out some direct criticism of Ally's off key, off pitch vocals, things get out of hand when she takes their criticism to heart. She returns a favor by unleashing on everyone else's flaws.
Previous episodes:
Roomies with David So : Episode 1
Watch more David So: The Last Resort, Friend Problems, and Lie In Your Barn.
Roomies with David So : Episode 2 (contains profanity)