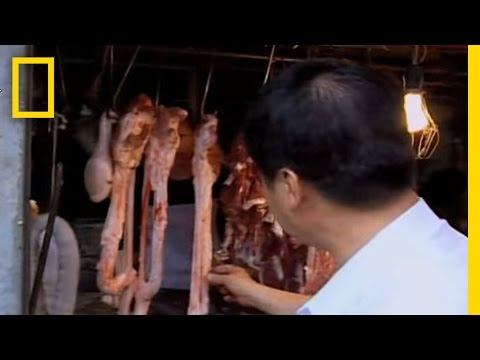 In Taiwan, an unusual dinner treat: bull penis. This unusual and taboo dinner treat is for sale is said to increase sexual stamina. Chef Cho prepares this meal for some of the top food critics in the country. Get the gritty details about how to prepare the recipe for this imperial viagra. See if you can stomach this National Geographic special.
Also see penis restaurant.
Would You Eat Bull Penis?