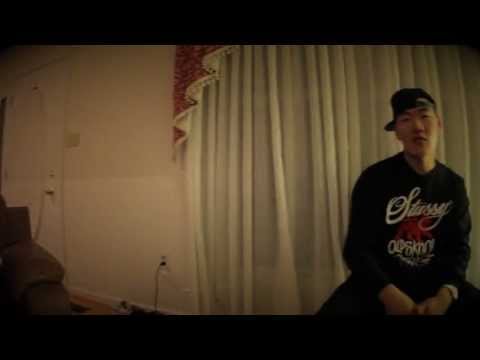 Rapper Manifest x singer Phil Good of Rooftop Pursuit join forces for the music video to their song "Rubix Cube" off Manifest's "Rap Nature" EP. The duo sing and rap about their infatuation with a woman, who's got them turning like a rubik's cube. They're ready to make the next move, but do they have it figured out?
Listen to more Manifest : Compromise, Cube runners, SoJu Life, Lava, Like That, and Life.
Rubix Cube by Manifest x Phil Good

Lyrics to Rubix Cube by Manifest x Phil Good
girl… ayo can I be yo Neo? better yet yo hero, can i?
man, I'll provide for you like manna, hi my name is Man-i
wanna say you're beautiful, and i wanna write you this tune
what the hell u got me turning colors like a rubix cube
you an early 80's baby, i'm an early 80's baby
and if we collided BOOM we crashin now u can say it's mayday
wanna play games? okay i'll do that too we can do that daily
what I feel is true, in less than half a day here's an affidavit
I dig.
what makes u fine is u don't know you fine
i don't wanna cross the line
but you got me chasing u like you owe a fine
why don't you pull over, miss. can i just get a conversation?
other girls be hatin, either that or just as fascinated
got it without even thinking bout even trying, i'm saying
i'm outta my mind but I mean that you are inside it, i'm saying
where's your wings and halo? and I don't know why
but i just can't turn the switch off to my feelings like it's been disabled
*I wanna be everything for you
I can't believe all the things you do
turning colors like a rubik's cube
got me looking like a fool for you
baby, you and I gotta do what we gotta do
come appreciate my efforts,
double takes that make my neck hurt
never said im an expert
baby you so … try to guess that next word
you a student, you got class
more than hard-to-get, advanced
woulda hollered sooner but i never knew this pond required scuba
is it foolish? that I've made up my mind I really wanna do this?
i gotta make a move quick, i ain't that type to talk and never really do sh*t
come and get to know me lady
you can be my only lady
coulda done been celebrating us like a birthday so belated
we can Bey and Jay it, get a whip and even name it
nah ain't gotta be fancy, nice lil crib and a decent paycheck
i i i i'm going all-in with some aces
look let's take it back when i wrote those lines on that piece of paper sayin
got it without even thinking bout even trying, i'm saying
i'm outta my mind but I mean that you are inside it, i'm saying
it's kinda r&b so pardon me,
but u know this flow's my only language so this song I thought I'd leave
*
(bridge)
say pretty girl, won't you come around more
wanna know ya, why would i be playing around for?