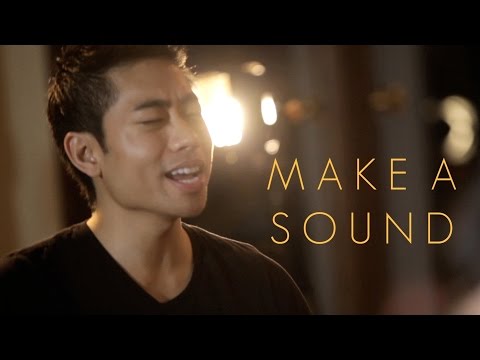 Singer Jerry Jean released the music video for his track "Make A Sound". This song was written in response to public shootings, the Boston marathon bombing, and other events that have resulted in the senseless loss of life. It's a reminder of hope to the people who have been affected by this violence. He encourages them to keep their strength alive as they seek justice. They will not be silenced.
Listen to more Jerry Jean: Flight, You and I, Fighting for You and Just Take My Hand
Make A Sound by Jerry Jean

Lyrics to Make A Sound by Jerry Jean
Verse 1
There's a sound over the silence
Someone's crying out a name
But it's drowned in all the violence
And the search for one to blame
Break
Bodies on the ground
Who will make a sound?
oh, oh, oh
CHORUS:
Tell me why?
Another battle cry
How many have to die?
Make a sound, make a sound
Through this fight
We gotta survive
So keep your strength alive.
Make a sound 3x
instrumental turnaround
Verse 2
There's a child, on the threshold
His faith is broken, there's barely a trace
We lock up his brothers, and we shun his sisters.
Profile him just based on race
Break 2
If justice isn't found
Who will make a sound?
oh, oh, oh
Bridge:
Fallen innocence at our feet
When we missed our mark
They fell, fell in the dark.
A father lost his only son today
I pray, no more life slips away.
Make a sound.
Chorus 2x