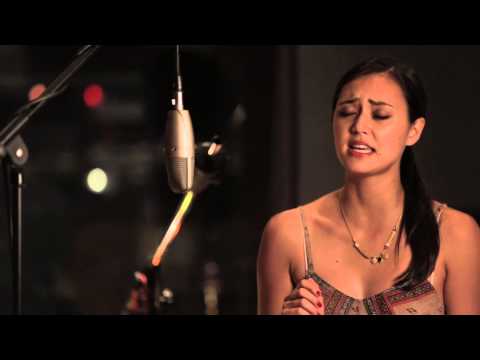 Former Voice contestant singer Dia Frampton released her original song "How To Say Goodbye". The break up song ponders on where the relationship went wrong, but the only thing to do now is to say goodbye. The separation is heart breaking and leaves an indelible mark on everyone involved. In the video, her vocals are backed by a quartet of guitars, a mandolin, and a cello.
Listen to more Dia Framption: Don't Kick The Chair and The Broken Ones.
How To Say Goodbye by Dia Frampton

Lyrics to How To Say Goodbye by Dia Frampton
How are we at the end, am I ready
baby tell me why you run
Go ahead, once again that you're sorry
I know we're already done
This happens every time. You're already out of sight.
Where did we go wrong and how'd we end up
wasting all this time
if there's anything you learn from lies
it's how to say goodbye
when did you let go to keep me hanging
waiting for a sign
if there's something I saw in your eyes
it's how to say goodbye
Take a breath, take it in, I am falling
the blade is touching on the bone
love is all that I have but it's sinking
crying out to be alone
this happens every time
you're already out of sight
You taught me how to fall in love
and you taught me how to leave it behind