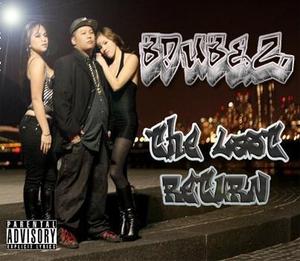 Here's a short music video by BDubEZ of Brigada Music performing "Rise of the champion. Recently, he dropped his latest album "The Last Return". BDubEZ is back.
Rise of The Champion by BDubez
More about BDubez
Having his name known as a producer, manager, and rising artist, Bdubez is the founder and CEO of Brigada music group. Heavily influenced by working with the top rappers in the industry as well as underground, he too wants to be heard through his music. Since 2003, this Brooklyn native has been working hard to start off becoming his own promoter, a&r, accountant, and producer. His First Album "My One Shot" has sold nation wide and his fist digital record "infamy never ends mixtape" downloaded over 30,000 times in myspace.Not only He has been managing his label Brigada music group he has signed his first artist Sarah Juelz. Bdubez released his album "The Last Return" this year featuring rocko, cori star, knowa lazarus, sevenes and more. He has now returned back into the scene to make major league moves.
Rise of The Champion – behind the scenes