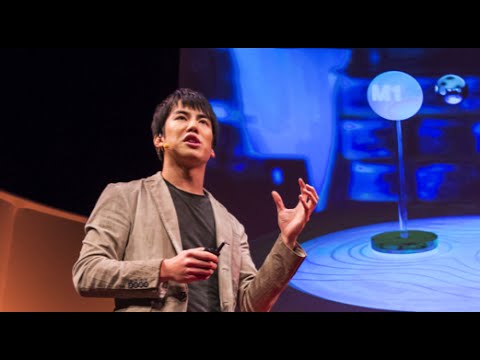 The border between our physical world and the digital information surrounding us has been getting thinner and thinner. Designer and engineer Jinha Lee wants to dissolve it altogether. As he demonstrates in this short, gasp-inducing talk, his ideas include a pen that penetrates into a screen to draw 3D models and a computer desktop prototype that lets you reach through the screen to manipulate digital objects.
Jinha Lee works at the boundary of the physical and digital world. The TED Fellow, designer and engineer is exploring ways to weave digital information into physical space.
More TED Talks: Making a car for blind drivers and Robots that fly & cooperate
Reach into the computer and grab a pixel by Jinha Lee at TED

More about Jinha Lee
Jinha Lee is an interface designer, engineer, and researcher working at the boundary of the physical and digital world. A 2013 TED Fellow, he is exploring ways to harness humans' innate kinesthetic and sensory skills to impact the way we interact with the world of digital data.
Jinha is currently on leave from his Ph.D. studies at MIT Media Lab and is leading a team to design TV interfaces at Samsung Electronics in lieu of his national military duty. His recent inventions include the SpaceTop gesture-controlled 3D desktop OS, a levitating tangible interface, and a pen that penetrates into the screen.