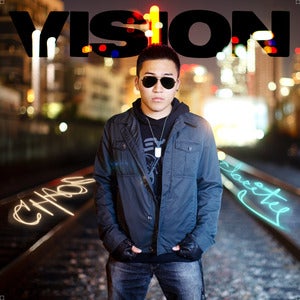 You might remember Vision (Alex Shiau) and Vivian Chen competing for a spot as a 2010 ISA Breakout Performer. This past week, Vision released his debut album "Chaos and Clarity." He also dropped one of his first tracks "Never Leave" featuring Vivian Chen. If you're a fan of "On and On," you'll like this one. Here's more about the track from Vision:
This song was written during my senior year at UCSD with the class of 2010 in mind. Even though we're all being pulled in different directions, its just a reminder that we're never too far away. The beat is by Jesse Chan and it was recorded at the Lieu household.
Vision's debut album "Chaos and Clarity" consists of 16 tracks ranging from rap over hard beats to smooth jazz. In a world filled with chaos and confusion, its a journey to find the inner peace we all seek. Deep and heartfelt, the tracks detail the honest struggles and triumphs of the search for clarity.
Never Leave by Vision x Vivian Chen