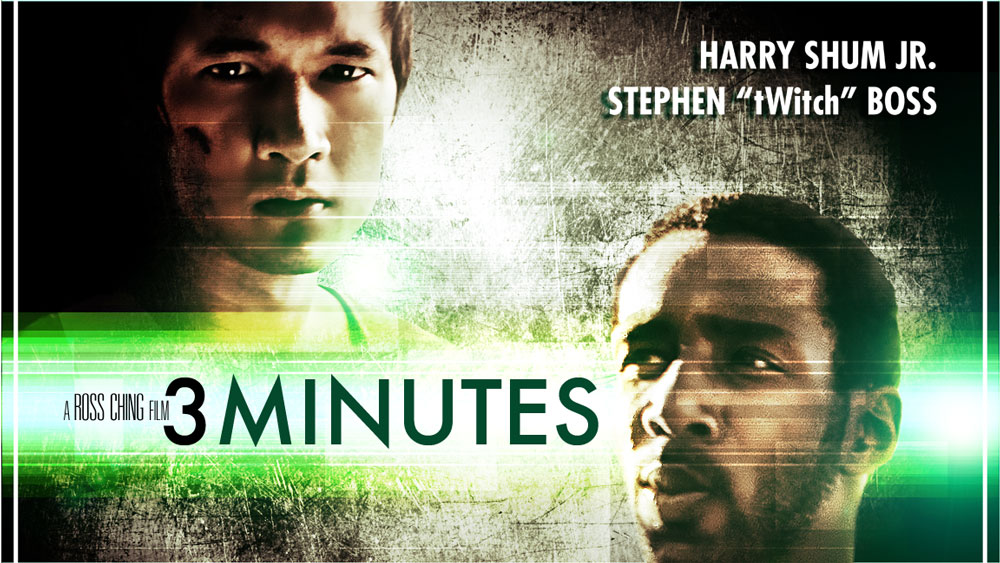 The highly anticipated short film 3 Minutes has been released. The action packed, no budget short features Harry Shum Jr. (Glee, LXD), Stephen "tWitch" Boss (So You Think You Can Dance), and Katrina Law (Spartacus: Blood & Sand). Directed by hot newcomer Ross Ching (Valentine by Kina Grannis, Offbeat by Clara C, Running on Empty, and Death Cab for Cutie), this new and exciting non-stop action/thriller will keep you on the edge of your seat. "3 Minutes" is produced by George Wang and Don Le with music scored by YouTube sensation Paul Dateh.
The film was originally designed as a vehicle to showcase a wider range of acting skills for the two leads, Harry Shum Jr. and Stephen 'tWitch' Boss, especially outside of the singing and dancing sphere. Now, 3 Minutes will be the 2nd part of a 3-part trilogy, followed by a prequel and sequel with other exciting actors attached.
3 Minutes features action, intrigue and a twisted plotline that will leave you wanting more. It was shot in a granite slab yard on the Canon 5D Mark II and the Canon 7D in a 12 hour day from sunrise to sunset.
3 Minutes with Harry Shum Jr.