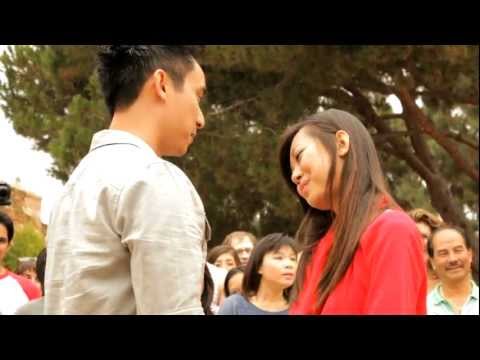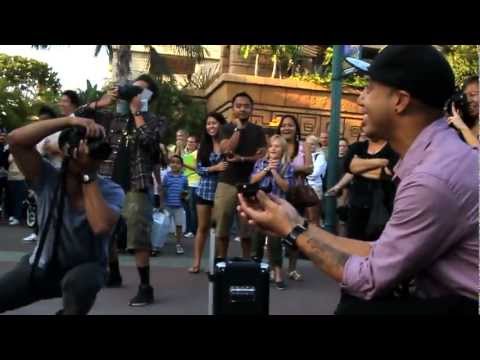 This week was a busy week for Asian American flash mob wedding proposals. Southern California seems to be the hotspot for these big productions. Both videos were uploaded the same day. Congrats to both couples.
The first one has Nam bringing Trang back to the first place they met on the campus of UCLA. To help him with the ultimate surprise, he enlisted the services of flashmob america. The music of choice is "Can't Take My Eyes off You" by Frankie Valli and The 4 Seasons. He even jumps into the mob himself to show off some of his moves. Bring back that positivity to the UCLA campus.
The second one has Jamin taking Val over to Downtown Disney. Bringing some friends together, they dance to "Marry You" by Bruno Mars. Just like the first video, the guy joins in the choreography. They managed to capture the pureness of every angle, every smile, every wiped tear.
Here's more magical proposals: Secret Mission and Disneyland Marriage proposal.
Trang and Nam flash mob wedding proposal at UCLA
Jamin and Val flash mob wedding proposal at Downtown Disney