There were many unexpected surprises in 2012 for Asians and Asian Americans in entertainment. We saw both tears of sadness and joy. Our hearts were broken in early 2012 with the story of Janet Liang as well as school yard bullying caught on tape. We witnessed global phenomenons from Jeremy Lin and PSY along with the long-awaited and often-feared K-Town Reality Show. Thanks to all the fans, followers, supporters, the people we interviewed and the people behind the scenes of channelAPA.com. Here's a recap of the top videos for 2012 on our site.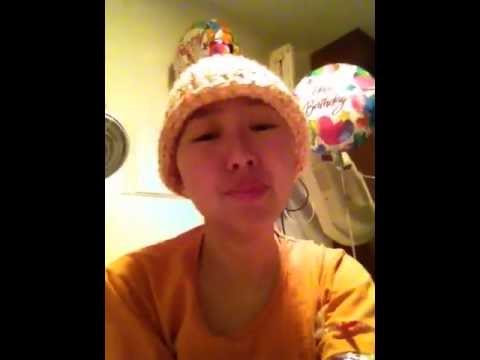 1. Finding a Perfect Match for Janet Liang : Her Personal Plea
Easily the most heartbreaking video of 2012 was Janet Liang's personal plea to find a bone marrow donor match in her battle with acute lymphoblastic leukemia (ALL). The Asian American community came out to support her cause (White Frog cast PSA from Janet Liang and Asian Americans Helping Janet Liang). channelAPA.com even had a chance to meet her in person at a YTF concert in the San Francisco Bay Area. The views skyrocketed on our site when Jeremy Lin retweeted out post at the height of Linsanity.
Everyone please help her!! Thank you! fb.me/1374eLIcJ

— Jeremy Lin (@JLin7) February 2, 2012
In June 2012, she found a match and by September, she got her bone marrow transplant. A week later, Janet Liang passed away. We're saddened by the lose, but she opened our eyes to the importance of Asian American bone marrow registration. In mid-September 2012 along with other Asian American site, we launched a bone marrow donor cyberdrive.

2. Linsanity
In his rookie season, Jeremy Lin didn't get too much play time with the Golden State Warriors and was send to the D-League several times. December 2011 was probably the worst time for him after being waived by the Golden State Warriors, then picked up and waived by the Houston Rockets, the picked up by the New York Knicks. In February 2012, we witnessed what became known as Linsanity as Jeremy Lin played against the New Jersey Nets. Some of his better known highlights during his run include the spin move against Los Angeles Lakers' Derek Fisher and the game winning 3 pointer against Toronto. Needless to say Linsanity caused a major spike on channelAPA.com. Listen to Jeremy Lin's testimony about Linsanity for his first had account of that magical run.
From Linsanity, we saw companies like Nike embrace an Asian athlete with their commercial about Meng Ling : Rookie of the Year in 2030. Also look for Linsanity the movie to hit the screen in 2013.

3. K-Town Reality Show
Two years since, channelAPA.com broke the story about revealing the cast of the K-Town Reality Show. The long awaited show made it's debut online with a slight change in casting with not one, but two seasons. K-Town Reality Show Season 1 revolved around Joe and the crew helping him promote a big club event, while Season 2 focuses on the cast helping to plan Young's wedding. K-Town Reality Show started at 10 minutes an episode in Season 1 and doubled to about 20 minutes an episode in Season 2. If you haven't seen the series yet, you're missing out on lots of drama, drinking, and more drama. Drinking begats more drama. Get to know Violet Kim, Scarlet Chan, Jasmine Chang, Young Lee, Steve Kim, Joe Cha, and Jowe Kyu.

4. Bullying
On MLK weekend, a viral video surfaced with a Helpless Asian Teen Attacked and Jumped By 7 Others Behind a School out in Chicago. Not only was giant spotlight put on race, but also on bullying. Whether it was revenge or unprovoked, there is no reason fists should be thrown. Check out these campaigns against bullying : TEASE (To Encourage A Safe Environment) : Lil Crazed Bullying Prevention Campaign and Wonder Woman by Elise Estrada

5. Far East Movement
Not only did Far East Movement promote their Dirty Bass album in full swing, but the guys also made the theme song for the cartoon Monsuno. They dropped more tracks and music videos than ever in 2012 with singles including Jello, Live My Life (Party Rock Remix), Candy, Live My Life, Dirty Bass, Turn Up the Love, Change Your Life, Little Bird, For All, Lovetron, Get Up (Rattle), and Christmas in Downtown LA. They've been traveling the world spreading the word on the Dirty Bass Movement. What's next for them in 2013?

6. Wedding : Impossible with Gail Kim x Robert Irvine
WWE Diva Gail Kim married chef Robert Irvine (Restaurant Impossible) over the summer. The Food Network Special Wedding :Impossible showed the highlights of their Napa Valley wedding with Irvine leading the charge and his chef friends contributing special dishes. Lots of wonderful dishes and surprises for everyone.

7. Seoul Sausage wins the Great Food Truck Race Season 3
Seoul Sausage entered Season 3 of the Great Food Truck race to win their dream truck and cook full time. The first-generation trio of Korean Americans Yong, Chris and Ted sold their signature Korean-style sausages along with other Korean inspired dishes at each leg of their journey. They made their way from the west coast to the east coast to eventually take the win on The Great Food Truck Race Season 3. Seoul Sausage has won the keys to their dream food truck and $50,000 to start their business.

8. I'm Not Perfect by Cheesa x Charice
Singer Cheesa x Charice collaborated on the single "I'm Not Perfect". Cheesa appeared on "The Voice" Season 2 with Team Cee Lo and is part of the group A2C, while Charice needs no introduction. The two powerhouse singer combine for a special duet to inspire those who have been underestimated and bullied.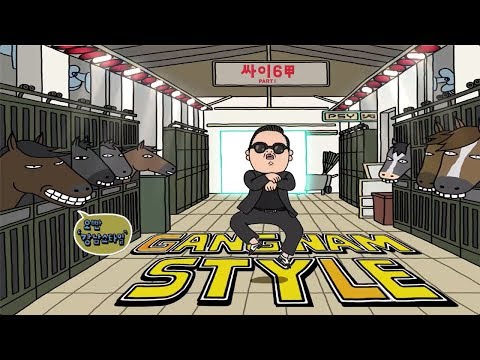 9. Gangnam Style by PSY and the spoofs
PSY seemingly came out of nowhere this year. His music video with unforgettable characters, odd locations, and invisible horse dancing took the world by storm. Gangnam Style became the most viewed YouTube video of all time and was the first video to break the 1 billion view mark on YouTube. His music spawn numerous parodies and spoofs ( Canton Style, Lo Pan Style, Gangnam Style by Just Kidding Films, Byuntae Style by David So, K-Town style, and Opo Pinoy Style) and opened many doors with American artists like Madonna and MC Hammer. Never did we think we would hear Kpop music on the American airwaves and around the world. Look for new music from PSY in the coming year.

10. Sullivan and Sons
Comedian Steve Byrne brought his sitcom Sullivan and Son to TBS. Much like his own HAPA background, he created a show with a very diverse ethnic mix. His character buys a neighborhood bar from his Irish-American father, Jack Sullivan (Dan Lauria – The Wonder Years), and Korean mother, Ok Cha (Jodi Long – Beginners). Meanwhile, he has an ongoing sibling rivalry with his younger sister Susan (Vivian Bang). What can possibly go wrong running a family business? The show has been renewed for a second season, so look for more Sullivan & Son in 2013.
Some of these moments were captured in YouTube Rewind Style

Each year since we've started channelAPA.com, we've seen bigger and bigger accomplishments from our community. We expect more unforgettable moments in 2013. We leave you with the DJ Earworm Mashup "United State of Pop 2012 (Shine Brighter)" featuring Bruno Mars, PSY, and more