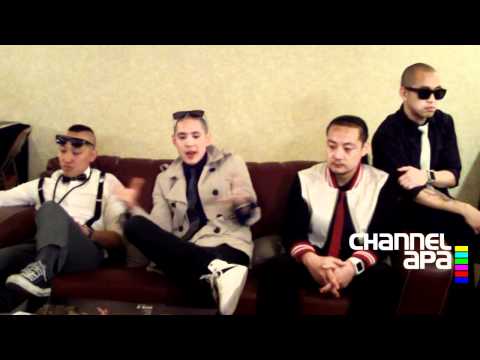 Over the weekend, channelAPA.com had a chance to connect with Far East Movement at the 2011 International Secret Agents (ISA) Concert in the San Francisco Bay Area. We chopped it up about being signed to Cherrytree Records and what it meant to them. With their success, they still think about the music and Asian American community. To showcase new and mainstream artists, they continue their collaborative efforts with Wong Fu Productions to bring International Secret Agents all over the US from LA to SF to New York to Seattle and beyond. Recently, Ryan Higa and Kevjumba joined the ISA fam to continue to grow the community.
As for music, Far East Movement is almost completed with their second album under Cherrytree Records. While on tour with Lil Wayne, the group took out a second tour bus just to work on the album. (that's dedication!) The album will be loaded with collabs including Pitbull, David Guetta, Rye Rye, Bangladesh, Cherry Cherry Boom Boom, RedOne, Stereotypes, and more. They're also about to release a new music video for So What?, which they co-directed. Look for their new music video in a few weeks and their new album early 2012.
If you're in Los Angeles this weekend, be sure to join these guys at the 2011 International Secret Agents (ISA) LA. It's an event you don't want to miss.
If you can't make it out to LA, you can still support them by voting for them in the 2011 MTV EMAs ( the European version). The group is nominated in two categories Best New and Best Push. You can vote here.
Far East Movement talks ISA, 2nd album, So What? music video & more