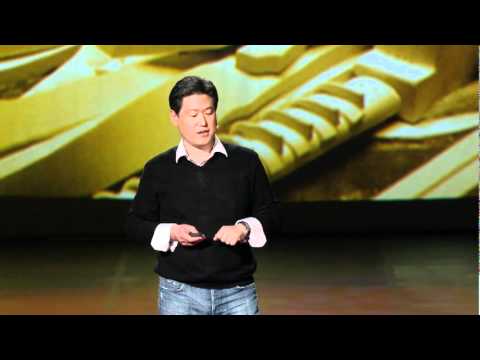 Using robotics, laser rangefinders, GPS and smart feedback tools, Virginia Tech professor Dennis Hong is building a car for drivers who are blind. It's not a "self-driving" car, he's careful to note, but a car in which a non-sighted driver can determine speed, proximity and route — and drive independently. Watch his presentation from TED.
See more TED presentations: Jae Rhim Lee: My mushroom burial suit and William Li at TED : Eat to starve cancer
Dennis Hong: Making a car for blind drivers
More about Dennis Hong
As director of a groundbreaking robotics lab, Dennis Hong guides his team of students through projects on robot locomotion and mechanism design, creating award-winning humanoid robots like DARwIn (Dynamic Anthropomorphic Robot with Intelligence). His team is known as RoMeLa (Robotics & Mechanisms Laboratory) and operates at Virginia Tech.
Hong has also pioneered various innovations in soft-body robots, using a "whole-skin locomotion" as inspired by amoebae. Marrying robotics with biochemistry, he has been able to generate new types of motion with these ingenious forms. For his contributions to the field, Hong was selected as a NASA Summer Faculty Fellow in 2005, given the CAREER award by the National Science Foundation in 2007 and in 2009, named as one of Popular Science's Brilliant 10. He is also a gourmet chef and a magician, performing shows for charity and lecturing on the science of magic.