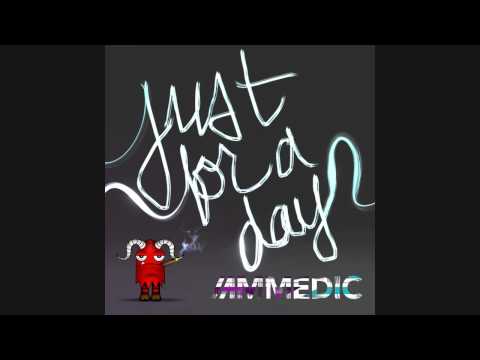 The band IAMMEDIC released the latest single "Just For A Day" off their upcoming "Monster Monster album.
The group gives you another take on their music. The song is not like their other tracks on they've previously released. Here's a little more about the single: "I wrote this song for someone who probably doesn't know I exist but I wanted to share it with our fam." The music brings you into an ethereal world. You can get the track on
.
Listen to more IAMMEDIC : Breathe, Shake It, Spaceship, Life's Little Tragedy, Let's Go, and Chasing Phantoms.
Just For A Day by IAMMEDIC
Lyrics to Just For A Day by IAMMEDIC
One day after,
Time stands scattered between the seams
we lay shattered
bruise and battered
beneath the trees
our cups' half empty
spilled so gently we lose control
let me keep you safe from evil
just please don't go….stay…
Stay with me now
no, don't let go
i won't let go
breathe with me now
we'll lose the doubt
just leave it out..
tear me inside out
oh love be still
with you I feel
Bid these walls farewell
we'll find this place
away from hell..
Just for a day
let me breathe for a second
let me get my thoughts together
let me see where im headed
cuz the skies fallin down and I can't see the road
swerving back and forth
i'll be dead in the morn' huh
Chase that
place that
needle in a haystack
never is forever if forever didn't matter
if our souls aren't together
i'll be livin in disaster
walk into the sun as my skin turns to ashes
mask this
tragic love burn rashes
we are the branches
fix me with your magic
rabbit in the hole got me waiting for my alice
puppet on the string
got me beggin for some balance
breathe…
Lord knows how I need you
melt me down into soap so so see through
skies falling down and I can't see the road
swerving back and forth
i'll be dead in the morning