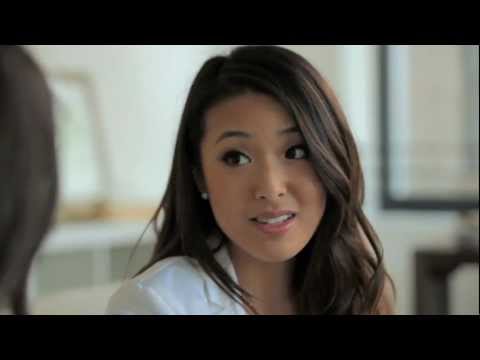 When we last left Daniel (played by Victor Kim) and Jean (played by Jen FrmHeadToToe), the two had accidentally switched luggage and they were on opposite coasts. Daniel in NYC and Jean in Los Angeles. They each need something from their bags. The two swap combinations, so they can each get something they need from their bags. Look for a cameo by Amy Okuda from The Guild as Lynn. Lynn and Jean chat about Jean's ex-boyfriend Jeremy and the letter she wrote to him, which she left in her suitcase. What happens to the letter? Should Jean still meet her ex-boyfriend Jeremy?
What happens next in the storyline is up to you. Wong Fu Productions will collect feedback for the next 2 days. They will take the feedback to write, shoot, and edit the next episode. Find out next week to see what happens. It might be your idea.
Previous episodes:
Away We Happened Episode 1
Also check out the other Wong Fu Productions webseries: Company Car and Home is Where the Hans Are.
Away We Happened Episode 2