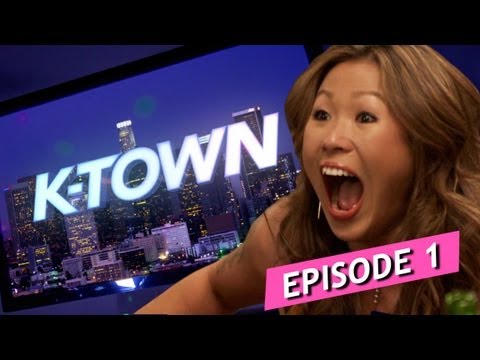 After channelAPA.com broke the story of the K-Town Reality Show two years ago, the first episode has been released online. The original K-Town group of eight has been slightly recasted, but the controversy hasn't changed. In K-Town episode 1, you get introduced to the ladies (Violet Kim, Scarlet Chan, and Jasmine Chang) and the guys (Young Lee, Steve Kim, Joe Cha, and Jowe Kyu Lee.) No sight of Cammy Chung yet. Here's the run down of their roles and personalities:
Jasmine Chang – hairstylist and the jokester
Scarlet Chan – former exotic dancer and the troublemaker
Violet Kim – single mother and drama queen
Young Lee – entertainer
Steve Kim – party animal
Joe Cha – club promoter and bad ass
Jowe Lee – prince of K-Town
In addition to intros, we learn some of the backstory with some of the inner workings for the group's dynamics, notably that Violet and Jowe have a history together. (You can expect drama to brew from these two in future episodes.) Things kick into high gear when the group comes together to meet up in where else but K-Town in Los Angeles. Promoter Joe Cha enlists the help of the group to help bring people to the club he works at to throw the biggest party ever. While the first episode looks tame, future episodes are guaranteed to bring out the controversy.
K-Town Reality Show : Episode 1