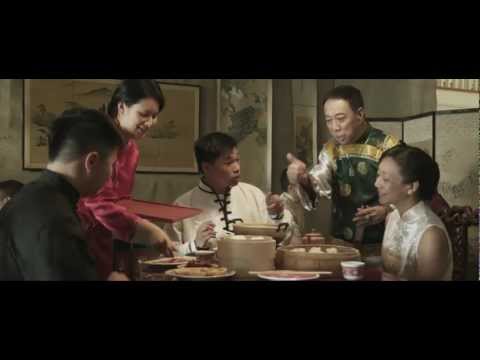 Asian-American rap artist, Only Won aka the Lyrical Engineer unveiled his official video for his track "DIM SUM", a song that extols this favorite style of Chinese food prepared in appetizer-style portions, usually steamed and served in steamer baskets. With a melody that infuses traditional Chinese song elements with hip hop beats, "DIM SUM" describes the excitement of eating dim sum and should resonate well with non-Asians, as this style of dining has become popular in American culture. The video also is a mini featurette with a kung fu fight scene reminiscent of Jackie Chan movies.
The Cantonese Boy Only Won wrote DIM SUM over a year ago and the song quickly become a fan favorite receiving multiple requests to release an official video. His team comprising of director, Jason Poon (Fung Brothers videos) and director of photography, Nate Fu (Co-Director and DP for KevJumba's new feature film) came up with the concept of an old-world Chinese feel to the video. In early 2012 began to assemble a cast and crew with Asian backgrounds and looks. "It was important to cast an all-Asian group for the video in order to be authentic with the time period and visual concepts," says Only Won. The final video is set in 1936 Hong Kong as demand for the popular food causes some people to take matters into their own hands. The timing of the video release is a lead-in to Chinese New Year, which will be on February 10, 2013.
Listen to more Only Won : I Wanna Be An Engineer and Lyrical Engineer.
Dim Sum music video by Only Won
Lyrics to Dim Sum by Only Won
Chorus:
I like to eat DIM SUM
I'd like to eat it everyday
You can use a fork if you can't use chopsticks
To eat DIM SUM there's no wrong way (2x's)
Mmm… Yeah, DIM SUM be my favorite,
Gonna order way too much so that I can save it.
That way I could have some each & every day
But before I start, you know I have to pray
to thank God for inventing this wonderful food
They should have a DIM SUM joint in every neck of the hood.
For get the quail & manna give me HA GOW & SIU MAI,
have it with GOOK FA CHA or a little WAI TA NAI,
Oh I love it when the cutie says', "GAY DOH YUN, how many?
just one, any more? Oh yeah got my granny.
Then there's my ABC bro who can barely speak Chinese,
cept when it comes to DIM SUM he can speak as he please
Ah…America, land of the free in every major city,
I can fix my DIM SUM need. Just go across the street,
I don't have to cross the border.
Wait…hold up a sec…I have to place my order
Chorus
Gotta hurry after church, gotta go to Rice Bowl.
In a rush so I need a DIM SUM order to go.
Cut someone off and I almost got shot
but nothing's gonna stop me from getting some DON TOT.
Ooo crispy crust w/ that egg custard filling
I could eat as many from the floor to the ceiling.
In '84 went to Hong Kong, I knew I had it made,
cuz I ate six Cha Sew Bows. I was only in 4th grade.
If my mom didn't stop me I coulda eaten it all day.
But still I bowed my head & this is what I prayed:
give me CHA SEEW in my BOW to keep me burning burning burning
give me CHA SEEW in my BOW I pray
give me CHA SEEW in my BOW to keep me burning burning burning
keep me burning till the break of day
Oh!
LOH BOK GOH. Everybody oughta know, DA BEAN LOW's
got no hold when it comes to CHA SEEW SOW.
Oo! Here comes the chicken feet oh it tastes so good.
suck the skin off each toe like everybody should.
Aw Man, I'm getting hungry just thinking about it,…
so Come on everybody let me hear you holla, Shout It!!
Chorus