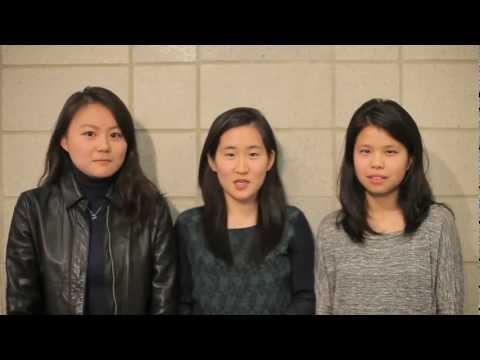 From February 22-24, 2013, the oldest and largest Asian American student conference comes to Columbia University in the City of New York! The East Coast Asian American Student Union (ECAASU) is a national, non-profit, intercollegiate advocacy organization for Asian American and Pacific Islander American (APIA) issues. Our 2013 conference theme is Within, Across, Beyond: Reflection from within; Coalition building across cultures; Pushing beyond present confines. Here's more about the conference:
Within. At the 2013 Conference, we want to take a step back and examine the state of the APA community. We want to encourage reflection on what it means to be Asian American, expose the multidimensional nature of the APA experience, and inspire our peers to act upon what they feel, think and experience as members of the APA community.

Across. There exists strength in numbers. This conference aims to increase dialogue between individuals of different cultural identities, from different geographical locations and with different experiences. We hope to build connections and form coalitions across perceived boundaries.

Beyond. The Asian American identity is one that is constantly being recreated and we are the generation to build it. We aim to have students reflect on what they can do for their community and encourage the APA community to explore ideas and opportunities beyond the traditional and established. We want our attendees to think critically and leave knowing they speak with the intention of being heard.
This year, they're excited to present a fantastic lineup of performers and speakers, including major Asian American artists such as JASON CHEN, DAVID SO and CLARA C, and influential figures such as NORMAN MINETA, RICHARD LUI and MIA MINGUS. In addition, we'll be featuring over forty-five workshops covering topics such as the Bamboo Ceiling, the DREAM Act, the Model Minority Myth, Remembering Danny Chen, and more.
Finally, conference attendees will have the opportunity to attend ECAASU in the vibrant and exciting New York City. With guests staying in the luxurious Hudson Hotel, and gala and after-party venues in the heart of Manhattan, students will experience ECAASU not only in Columbia, but also in the city that never sleeps.
ECAASU 2013: Within, Across, Beyond