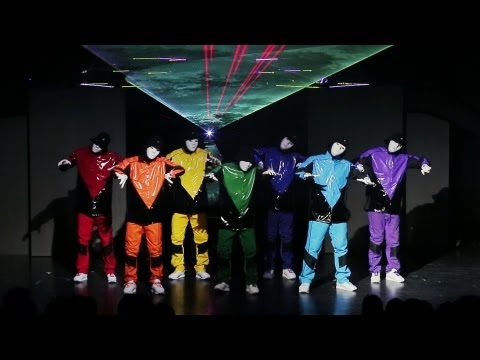 The world-famous dance crew Jabbawockeez continues to make their mark on the Las Vegas Strip with their new show "PRiSM" at Luxor Hotel and Casino. A celebration of imagination, "PRiSM" takes audiences on a journey of dance, music and inspiration. The show is a dynamic mix of awe-inspiring choreography, enchanting storylines and stunning special effects, forming a production that challenges audiences to embrace the unexpected. Jabbawockeez became the first dance crew to headline a show on The Strip in 2010 with the wildly successful "MUS.I.C.," which premiered at MGM Grand Hotel & Casino and later moved to Monte Carlo Resort and Casino. Continuing the relationship with MGM Resorts International, the crew brings their new show "PRiSM" to Luxor in a specially designed, custom-built theater.
A year in the making, the new 830-seat Jabbawockeez Theater features amphitheater style seating, creating an intimate feel for each guest in the house. The theater also features top-of-the-line acoustics to complement the musical artistry of the show. Jabbawockeez performs at Luxor Sunday – Monday at 7 p.m., Thursday at 7 p.m. and Friday and Saturday at 7 p.m. and 9:30 p.m. The show is dark Tuesday and Wednesday. Tickets start at $55, not including applicable service charges and taxes.
For more Jabbawockeez action, see Super Banger Wockeez, Sleepwockin and Devastating Stereo.
Jabbawockeez Show "PRiSM" at Luxor in Las Vegas

More about the Jabbawockeez
Jabbawockeez has developed a one-of-a-kind style that has been incredibly influential in the dance community, effectively changing the way people view dance around the globe. Dressed in expressionless white masks and gloves, they guide the audience's attention away from individual identities and toward a unified group to create a canvas for the audience to visualize the music by painting artistic imagery through their intricate moves. After being crowned the original champions of MTV's "Randy Jackson Presents America's Best Dance Crew," the group's unmatched talent and captivating style quickly became a fan favorite worldwide.